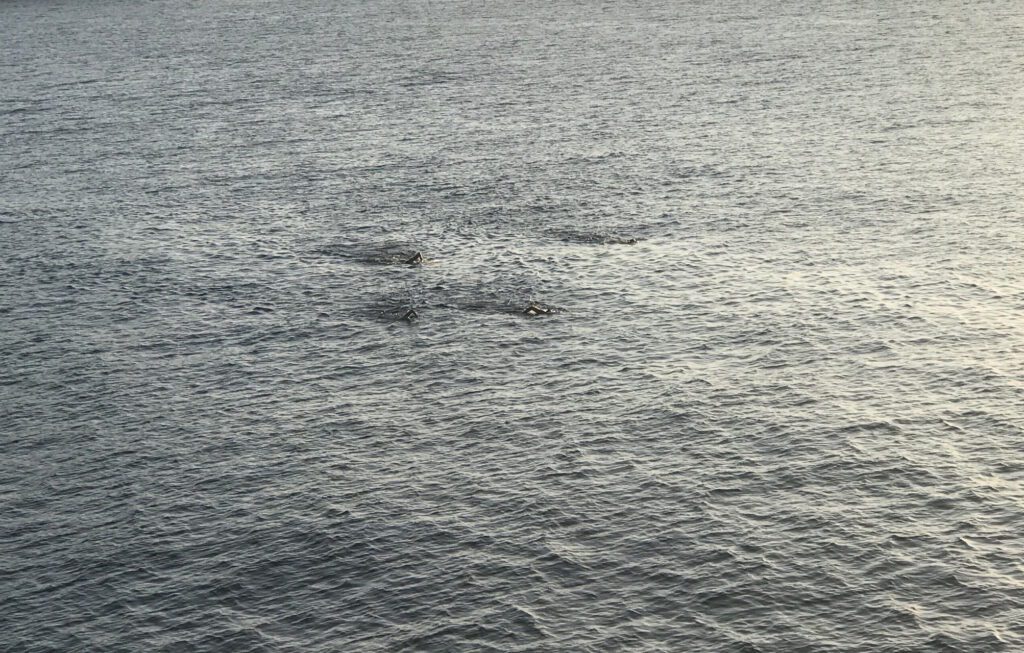 Passage is a dialogical exhibitions between Paul Hance (FR&USA), Brunhilde Bordeaux-Groult. (FR) and Robert Elfgen (DE). These 3 artists have in common a deep love for the noble materials, and they conceive manufacturing and manual work as a practice of the self.
Paul Hance's handmade glass mirror series RASA is a body of work with 15 differently shaped and colored mirrors. The distorted reflections vary from the image one uses to inspect oneself, it is rather a "mirror" for the search of new meanings. Its name, Rasa, is a Sanskrit expression for a concept in Indian arts about the aesthetic flavor of any visual, literary or musical work that evokes an emotion or feeling in the reader or audience, but cannot be described.
A distorted mirror initiates a journey of oneself, states Paul Hance. In the shamanic tradition of Mongolia, mirrors are a key instrument in looking into and building a line between the body and the soul. In Gabon, the rituals of Iboga, the mirror is also a tool to awaken a person to his/her consciousness.
Paul Hance interlinked his large and continuous exploration on the respectful and ceremonial handling of materials with the cultural uses of the mirror as device to explore the self and the (soul) psyche.
In fact, mirror manufacturing can be read as a metaphor for the interconnectedness of one's journey through life:
Producing mouth blown glass is a research of oxides, oxidation-reductions, temperatures and infinite precision. In the atomic structure of glass, the atoms are disorganized and find a new order during the transition phase from liquid to solid state. This chaos allows to change the nature of the glass. Using different minerals, such as cobalt and gold, color appears as a new property, it becomes an alchemical process of transformation.
The Rasa mirrors are in dialogue with benches designed and manufactured by Brunhilde Bordeaux-Groult (FR) and Robert Elfgen (DE), which are essential to this exhibition, as they invite the viewer to slow down and experience the "passage" of the self. Both artists put much focus in their practices on the nobility of the material, especially wood and textiles, as well as the significance of hand-crafting.
PAUL HANCE WORKS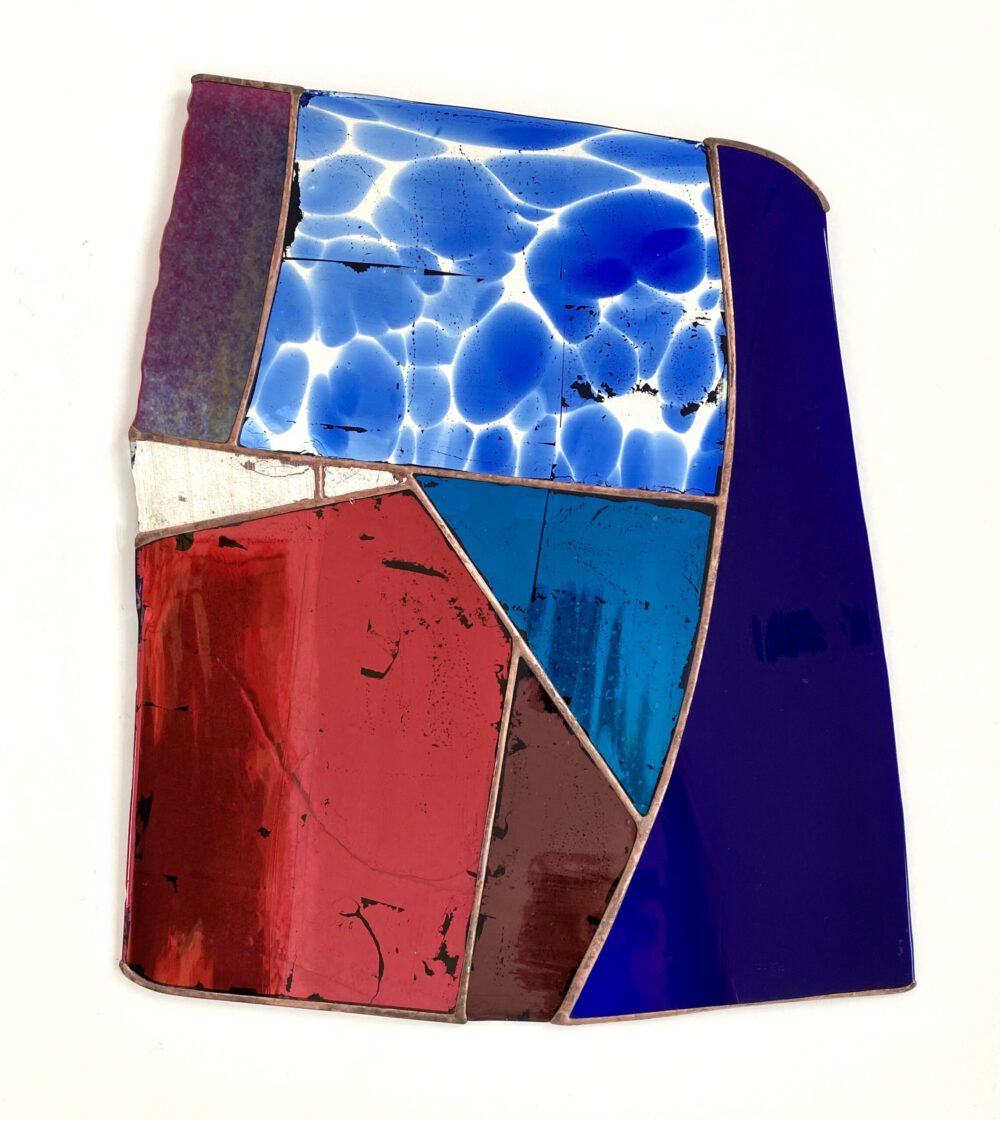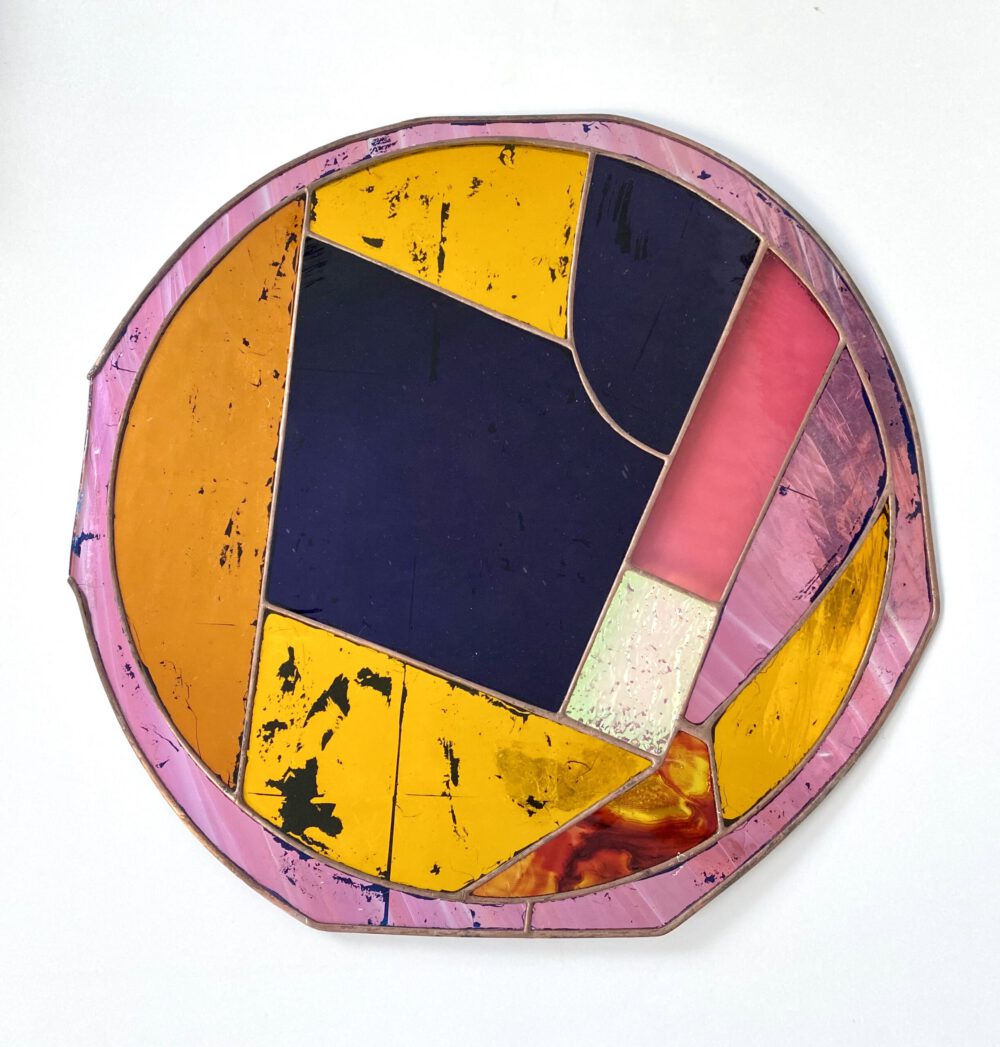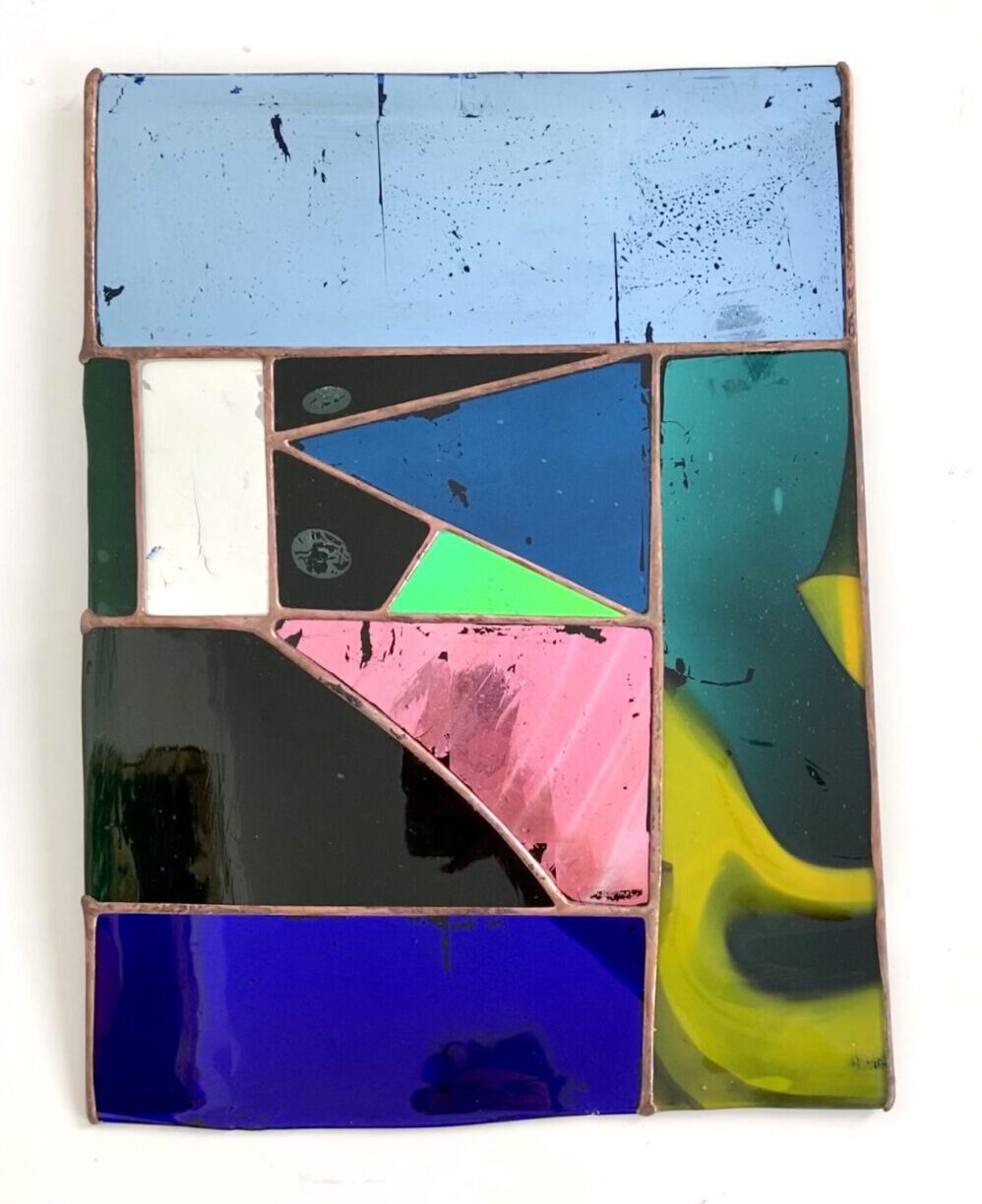 exhibition views + text (DE)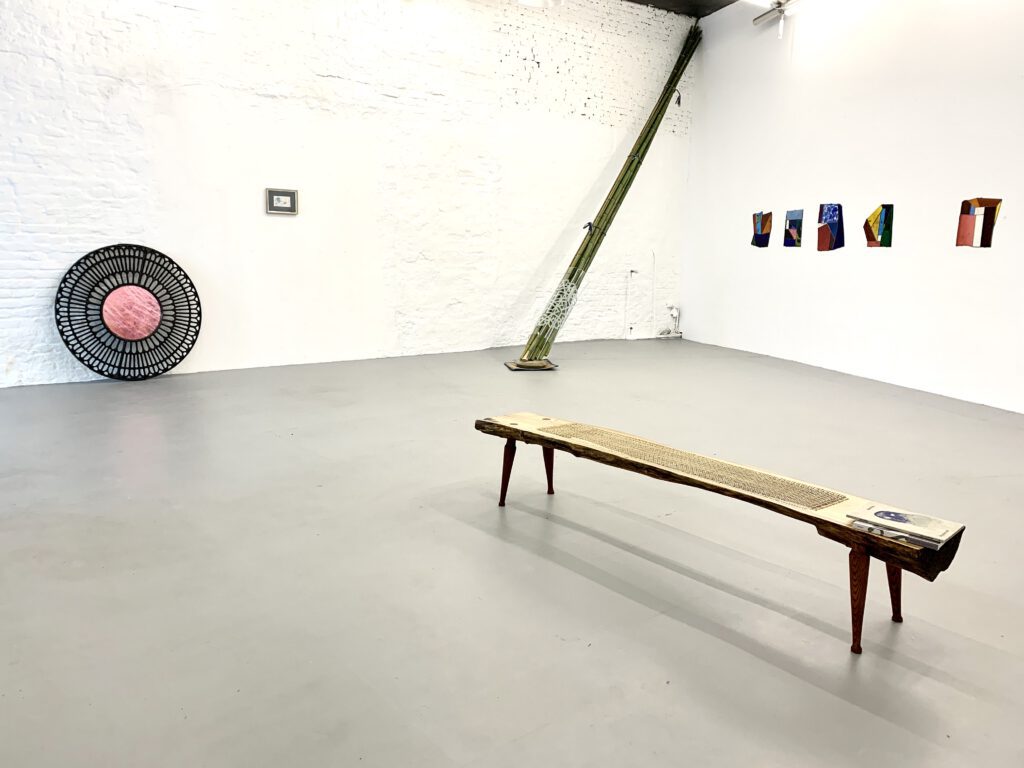 Der Mensch will immer vergleichen, nach Assoziationen suchen. Ob dem besseren Verstehen, einer Angst vor dem Umbekannten wegen oder um den Schock des Neuen zu mildern. Das Spiegelbild dient der Vergewisserung des Selbst, man gleicht die innere Vorstellung des Selbst mit der Äußeren Form ab. So empfangen einen in der Ausstellung die Glasarbeiten der "Rasa" Serie des Künstlers Paul Hance mit einer gewissen Vertrautheit. Doch die Assoziationen verläuft sich im Sand, denn wie der Begriff Rasa ausdrückt, Sanskrit für das nicht in Worte zu fassende Gefühl der Freude und Erfüllung, welches beim Betrachten eines gelungenen Kunstwerks aufkommt, lassen sich auch die Assoziationen und Gefühle, die diese Arbeiten aus mundgeblasenem Glas wecken, nicht in Worte fassen.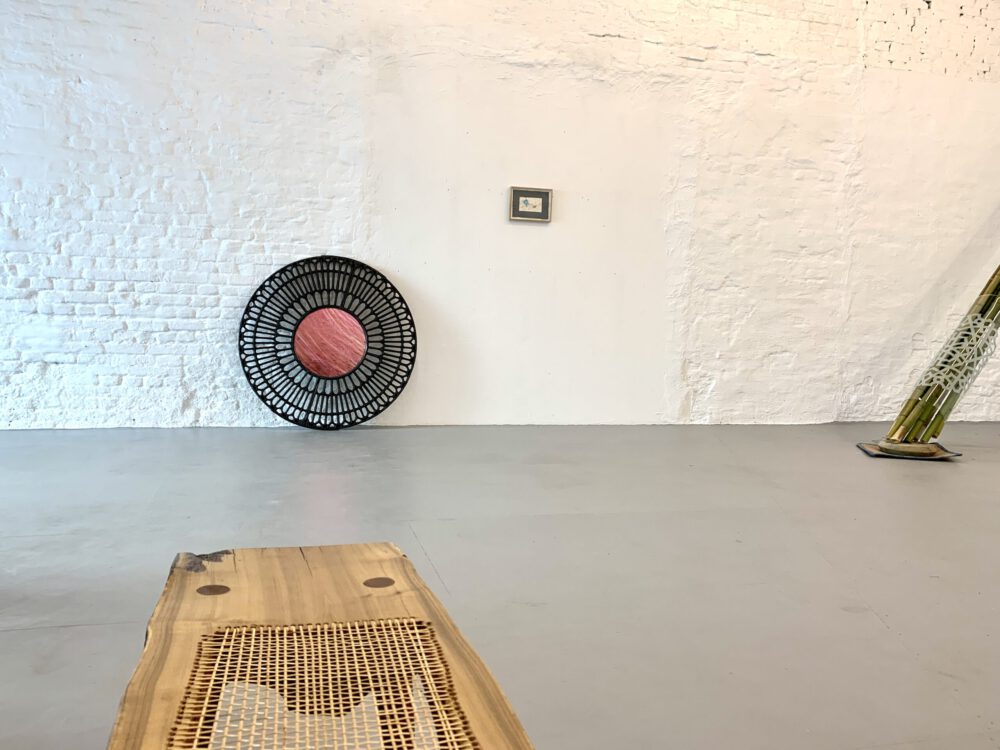 Als Hance vor einigen Jahren durch mundgeblasenes, unregelmäßiges Glas seinen Fotografien eine verfremdende Verzerrung beifügte, begann er sich intensiv mit der alten Handwerkskunst der Glasproduktion zu beschäftigen. So meint man in seinen Arbeiten transparentes Glas vor verschiedenfarbigen Hintergründen zu betrachten, doch Hance gibt dem Glas seine Färbung durch über Jahrhunderte tradierte Rezepturen und Beimischungen von anderen Werkstoffen zum zu brennenden Sand. So produziert Hance bspw. die in vielen seiner Arbeiten auftauchende rosa Färbung durch das Hinzufügen von pulverisiertem Gold zu den für die Glasproduktion grundlegenden anderen Stoffen. In der Hitze der Brennöfen verbinden sich die Stoffe je nach Mischverhältnis und transformieren
zum gefärbten Glas, hinter welches der Künstler mithilfe von Gelatin Blattsilber montiert. Wie auch bei der fotografischen Methode des Silbergelatinedrucks, bei der die entstandenen Fotoabzüge immer Unikate sind, so sind auch das handgeblasene Glas, mit dessen unterschiedlichen Farben und Unebenheiten, sowie das Silberpapier mit willentlich nicht korrigierten Fehlstellen immer Unikate. So wie sich bei Silbergelatineabzügen das Licht und damit die Fotografie in das Material einschreibt, schreibt Hance' den wissenschaftlich noch unentschlüsselten Moment in dem das Glas erhärtet auf das Silberpapier ein. Gleichzeitig erschafft Hance dadurch Spiegel, die ein Bild des Betrachter und seiner Umgebung, anders als eine Fotografie, nur flüchtig einfangen. Der Spiegel zieht sich als Mittel zur Wahrnehmung des äußeren und inneren Selbst durch die unterschiedlichsten Kulturen der Welt. In schamanischen Traditionen der Mongolei dienen Spiegel zur Verbindung von Körper und Seele und so sagt auch Hance, dass der Blick in den verzerrten Spiegel die Reise ("Passage") zum unterbewussten Selbst anregt.
Paul Hance
CV
Solo + Group Exhibitions (selected)
2020 MOUNT KAPLAN, Angela Mewes Gallery, Berlin, DE
2020 CHANGE IS GOOD, Memu Earth Hotel, Hokkaido, JAP
2019 VOLCANOES OF MEXICO, Angela Mewes Gallery, Berlin, DE
2019 JUNE IN THE JUNGLE, Angela Mewes Gallery, Berlin, DE
2019 ASAHI LIGHTS, Le petit Royal, Frankfort, DE
2019 PLURAL FEELS, Angela Mewes Gallery, Berlin, DE
2018 In Praise of Shadows, The Glass Cabinet, Berlin, DE
2017 Flux Natura, wildpalms Gallery, Düsseldorf, DE (SOLO)
2017 Fathomless Prayers, Jochum Rodgers Gallery, Berlin, DE
2016 Installation Works in Paper, Le petit Royal, Berlin, DE
2016 Curated by group show, Gabriele Senn Galerie, Vienna, AT
2015 Khandroma, in collaboration with Soundwalk collective, Rubin Museum, New-York, USA.
2015 Castalia Muse, Ping Pong group show, Palais de Tokyo, JAP
2015 Galerie für moderne fotografie, Paris, FR
2015 The Wheel of Dahrma, Vipassana Center, Leh, Ladakh, India.
2015 Les Prières du Cœur – performance, Ecole des Beaux-arts, Pont des Arts, Paris, FR
2012 Jah Light, Jochum Rodgers Gallery, Berlin, DE
2010-11 One Love, Galerie für moderne fotografie, Berlin, DE
RESIDENCIES

2016 Traditional porcelain techniques, Spring Nymphenburg manufacture,
Munich, DE
2013-14 Traditional Japanese woodwork techniques, O2 Artisans Aggregate, Oakland, California, USA.
2012 Traditional stain-glass and Tiffany techniques, Spring Residency with master glass craftsman Thomas Gottschield, Berlin, DE
2007-08 Traditional technics of gilding and wood framing, Bilderrahmen Stephan Landwehr, Berlin, DE
COLLABORATIVE WORKS

2018 With Soundwalk Collective: Mexico field recordings for the project Illumination. Feat. Patti Smith, Abel Ferrara, Mulatu Astatke Charlotte Rampling, Melvil Poupaud, Alain Sancerni Hanns Zischler, Gudrun Gut & the Sufi group of Sheik Ibrahim
2017 With Soundwalk Collective: Greece graphite drawings and field recordings for the project Ulysse's Syndrome, Manifesta 12, Palermo, Italy.
2016 With Soundwalk Collective: Peru, Mustang: recordings of natural sounds, Amazonian forest for the project Jungle-ized presented in Time Square, New York, USA.
2015 With Soundwalk Collective: Northern India: recording of prayers and traditional chants for the exhibition Khandroma in Rubin Museum, New-York, USA.
2015-16 With Cyprien Gaillard: Iran, Jordan, Ethiopia, Gabon Production works
2014 With Cyprien Gaillard: California, USA: production works for the 3D movie What it Does to Your City, featured at Schinkel Pavillon Berlin, Germany.
2011 With Cyprien Gaillard: Peru, Easter Islands, Syria : production works for the exhibition « Ur » organized for the "Marcel Duchamp" award, Centre Pompidou, Paris, France.
2014 With Mark Borthwick: Laos, Vietnam production wokrs for the book Dreams of this World, Fondation Cartier, Paris, France.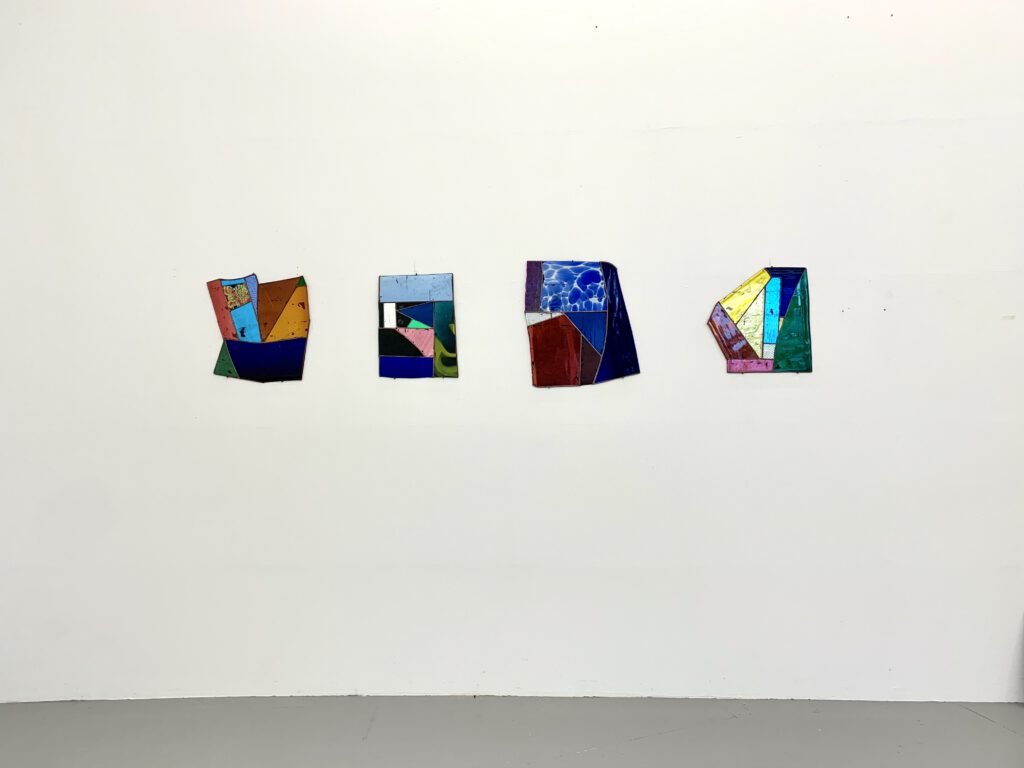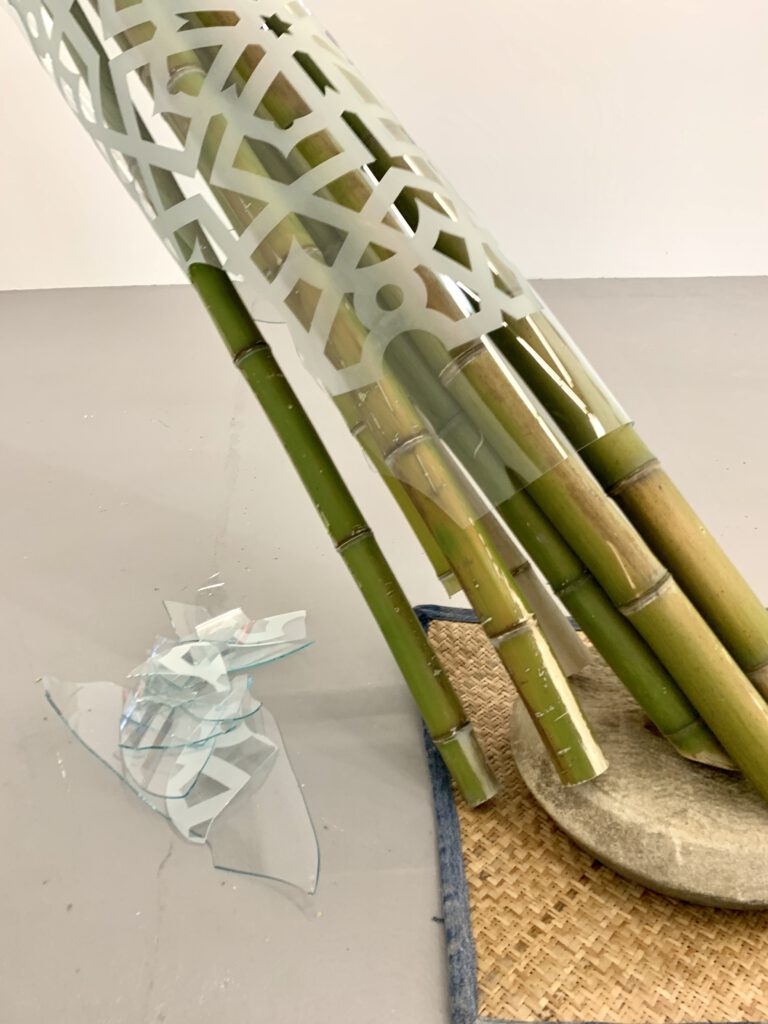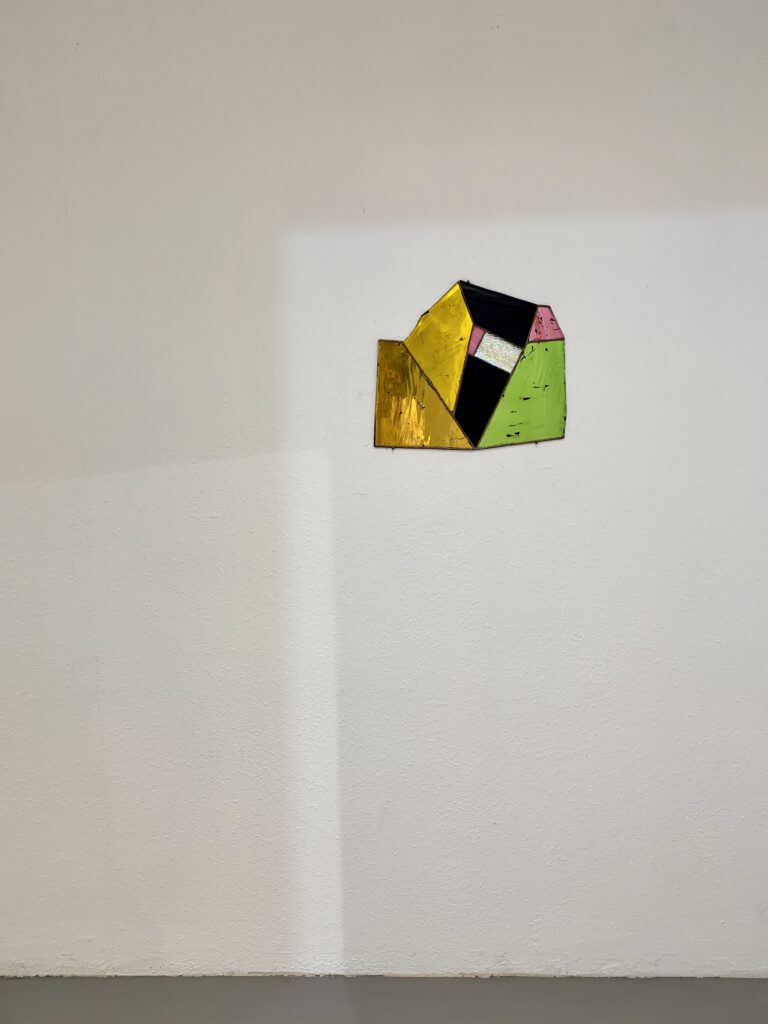 Den Arbeiten von Hance gegenüber hängt eine Konstellation von sieben Arbeiten des Künstlers Robert Elfgen. In der Mitte des Raums lädt eine von Elfgen aus einem Baumstamm, in dem sich eine geflochtene Sitzfläche befindet, angefertigte Bank zum Sitzen und Beobachten ein. Wie auch Hance, setzt Elfgen sich intensiv mit dem benutzten Material und dem damit verbundenen Handwerk auseinander. Auch bei Elfgen wird ein feinfühliger Umgang mit den verwendeten Materialien, unterschiedlichen
Arten von Holz, Kupfer, Messing und Glas deutlich, die der neben seiner künstlerischen Ausbildung gelernte Schreiner meisterhaft verbindet. Auch wie das handgeblasene Glas sind das Holz, durch die Maserung und die verschiedenen Metalle, durch Oxidierung organische Unikate. Auf den
Arbeiten zu sehen: ein Raabe und gesichtslose Eulen, Zeichen der Nacht und des Todes. Daneben Farne, die als Lebensform seit tausenden Jahren Teil der Natur sind. Auf einem Spiegel montiert der Imker, der durch Kenntnisse von Natur mit dieser in den Austausch tritt und sich diese zu Nutzen macht. Das reflektierende Material, das unterbewusste der gesichtslosen Eulen und die Verbindung von Flora, Fauna, Material, Raum und Mensch regen auch die Reflexion des Betrachters an und werfen ihn auf sich selbst und seine Existenz in und als Teil der Welt zurück.
Robert Elfgen
CV
CV
*1972 in Wesseling am Rhein, DE
lives and works in Cologne and Berlin, DE
Education
2001–2004 Kunstakademie Düsseldorf, DE (Meisterschüler Prof. Rosemarie Trockel)
1997–2001 Hochschule für Bildende Künste Braunschweig (John Armleder), Braunschweig, DE
Awards & Grants
2015/2017 CCA Andratx, Mallorca, ES
2014 Günther-Peill-Stipendium, Düren, DE
2009 Grafikpreis des Landes NRW, DE
2007 grants of the Stiftung Kunstfonds, Bonn, DE
2007 Förderpreis des Landes NRW für junge Künstlerinnen und Künstler, DE
2004grant of Kölnischer Kunstverein und / and Imhoff-Stiftung, Cologne, DE
2004 Peter Mertes Stipendium, Bonner Kunstverein, Bonn, DE
2001–2004 grant of the Cusanuswerkes Bonn, DE
Selected exhibitions (solo)
2018 'Kurvenreiche Strecke', Tanja Pol Galerie, München, DE
2016 'Strandspaziergang', Leopld-Hoesch Museum, Düren, DE
2016 'Von Meeren und Flüssen', Tanja Pol Galerie, Munich, DE
2015 'hören was zusehen', Kunstverein Oldenburg, DE
2015 'there and after all' Marian Boesky Gallery, New York, USA
2014 'I wish my pictures', Sprüth Magers Berlin, DE
2013 'more than anything', Tanja Pol Galerie, Munich, DE
2012 'development', Sprüth Magers Berlin, Berlin, DE(Kat./Cat.)
2009 'Volles Programm', Marianne Boesky Gallery, New York, USA
2009 'grenzübergang', Sprüth Magers, Berlin, DE
2008 'Antriebswelle', Sprüth Magers,London,UK
2008 'des bien ich', Sprüth Magers, Cologne, DE
2008 Förderpreisausstellung für Bildende Kunst des Landes Nordrhein-Westfalen (with Manuel Graf), Reichsabtei Aachen-Kornelimünster, Aachen, DE
2007 'Elfgen-Technik versenden und empfangen', Samsa, Berlin, DE
2006 'wie man wird, was man ist', Sprüth Magers Projekte, Munich, DE
2006 'Expedition', westlondonprojects, London, UK
2005 '1+1=3 Elfgen Technik', Peter Mertes Stipendium, Bonner Kunstverein, Bonn, DE(Kat./Cat.)
2003 'Raumtaucher', Simultanhalle, Cologne, DE (Kat./Cat.)
2003 'Raumtaucher', Screening,Hafenlichtspiele Düsseldorf, Dusseldorf, DE
1999 Kulturzentrum Antwerpen, Antwerp, BE
Selected exhibitions (group)
2020 'Passage', wildpalms, Düsseldorf, DE
2019 'Berlin Edition 2019–In the Search of Now', Museum of Now, Berlin, DE
2019 'grab,hold & let it go', Galerie Susanne Neuerburg, Hennef, DE
2017 'Spargelmatinee von Martin Wöhrl und Martin Fengel', Villa Stuck, München, DE
2016 'Der gestiefelte Kater (Puss in Boots), MVP New York, USA
2015 'aint il rom–Exposiziun a Lavin', Chasa Bastiann, CH
2015 'There is no out there out there', Tanja Pol Gallery, Munich, DE
2014 'L'avventura –Die mit der Liebe spielen', A+B contemporary art, Brescia, IT
2014 'Slapstick!', LENTOS Kunstmuseum Linz, AT
2014 'PAPERWORLDS. Kinder-und Jugendzeichnungen zeitgenössischer Künstler', me Collectors Room Berlin/Stiftung Olbricht, Berlin, DE
2013 'SILENT', Avlskarl Gallery, Copenhagen, DK
2013 'Slapstick!', Kunstmuseum Wolfsburg, Wolfsburg, DE
2013 'Collage', Galerie Anne de Villepoix, Paris, FR
2012 'Rheinland', curated by Uta M. Reindl, Galería Helga de Alvear, Madrid, ES
2012 'Plaisirsdu Jardin (with Michail Pirgelis, Stephanie Stein)', Museum Morsbroich, Leverkusen, DE
2012 'abc –art berlin contemporary', Station Berlin am Gleisdreieck, Berlin, DE
2011 'Kunst-Stoff. Textilien in der Kunst seit 1960', Städtische Galerie Karlsruhe, DE
2011 'MORGEN', Provinz Editionen, Bochum, DE
2011 'Scoopers', Screening ImageMovement at Oslo10, Basel, CH
2011 'Winter in America', Tanja Pol Galerie, Munich, DE
2010'DIE FUGE-Portrait II', Floreria Flor-art, Buenos Aires, AR
2010 Jahresgaben 2010/2011, Der Kunstverein, seit 1817., Hamburg, DE
2009 'Ausgezeichnet! -Der Grafikpreis NRW
2009 ',Reichsabtei Aachen-Kornelimünster, Aachen, DE
2008 'Paul Thek. Werkschau im Kontext zeitgenössischer Kunst', (cooperation with Kai Althoff), Sammlung Falckenberg, Hamburg, DE
2007 'Paul Thek. Werkschau im Kontext zeitgenössischer Kunst', (cooperation with mit Kai Althoff), ZKM –Zentrum für Kunst und Medientechnologie, Karlsruhe, DE
2007 'Atelierstipendiaten des Kölnischen Kunstvereins', Die Brücke, Cologne, DE
2007 'Sicht Weisen -Kunst auf der Talachse', Kunst im öffentlichen Raum Wuppertal, DE
2006 'Wo warst du! All Ambra', Tiroler Künstlerschaft, Innsbruck, AT
2006 'Kunst-Aktion zur jungen Nacht 2006', Aktion mit / with Helge Tscharn am Friesenplatz, im Rahmen der / in the context of kunst:dialoge am Museum Ludwig, Cologne, DE
2006 'Lieber Friedrich', Kunstverein Kassel, Kassel, DE
2005 'Regarding Düsseldorf –Junge Kunst in Düsseldorf', 701 e.V., DE
2005 'Der Kunst ihre Räume', Kunstverein Bonn, DE
2005 'Servus', UNION, Cologne, DE
2005 'Köln-Quartett 05', Fuhrwerkswaage Kunstraum Köln, DE
2005 'Open Space 2005', Art Cologne, DE
2005 '7', Sprüth Magers Lee, London, UK
2005 'RE-ESCAPE….))) )) ) )', Galerie im Regierungsviertel, Berlin, DE
2004'Supra Caput Esse', (mit / with Kai Althoff, Abel Auer, Armin Krämer), Corvi-Mora Gallery, London, UK
2004 'Akademierundgang', Deutsche Bank Dusseldorf, DE
2004 'Djordjadze / Elfgen / Scheepers', Sprüth Magers Projekte, Munich, DE
2004 Auf dem Berlich, Projektraum, Cologne, DE
2004 'RUN-SPACES INTERNATIONAL', Simultanhalle, Cologne, DE
2004 Rheinschau, Cologne, DE
2004 'Für die Konstruktion des Unmöglichen', European Kunsthalle, Cologne, DE
2003 'Immer die beiden Anderen', Neue Bügelei, Wuppertal, DE
2002 'Lehrer / Schüler: Klasse Rosemarie Trockel', Kunstverein Gelsenkirchen, DE
2001 'Cusanus-Stipendiaten', Pasinger Fabrik, Munich, DE
2000 'Fahrvergnügen', Klasse John Armleder, American Fine Arts Co., New York, USA
2000 'Generation Gold', Haus Schwarzenberg, Berlin, DE
1999 'Lovely Music Project', Klasse John Armleder, Kunstverein Braunschweig, DE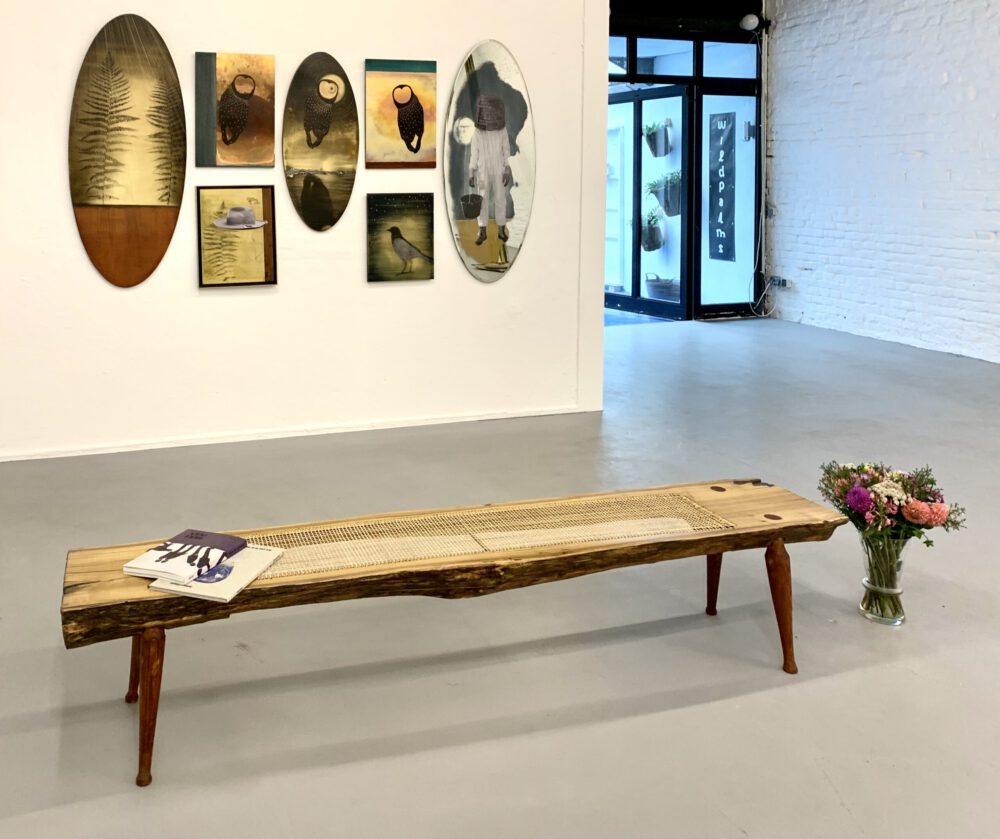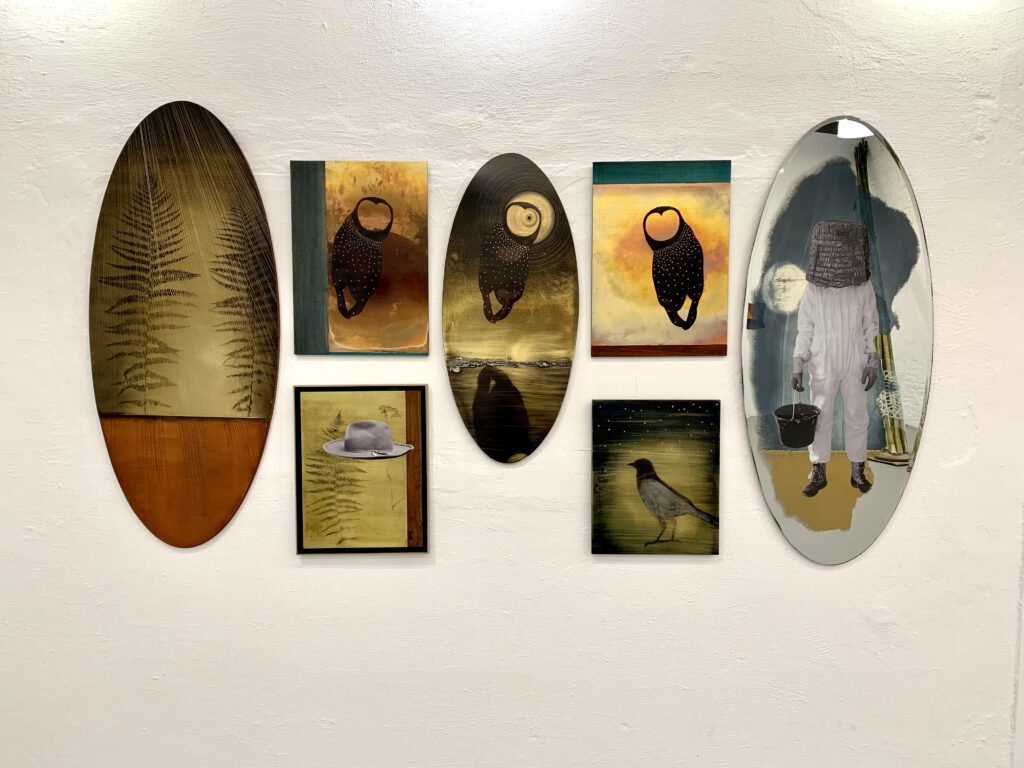 Komplementiert wird der Dialog durch aufwendige Holzschnitzereien von Brunhilde Bordeaux-Groult. Ein Paravent der seiner eigentlichen Funktion des Verdeckens nicht gerecht wird, da er durch ein Fenster einen gelenkten Einblick gewährt. Dahinter und daneben drei weitere an der Wand hängende Arbeiten, alle bestehend aus aufwendigen Schnitzereien in Holz, in der die Künstlerin abstrakte und figurative Motive komplex ineinander verwebt. Abstrakte Formen und Muster verlaufen zu Motiven aus der Natur. Alle Arbeiten sind in einen tief schwarzen Lack mit Indigo Färbung gehüllt, der wie eine dicke Teerschicht auf ihnen zu liegen scheint, was ihnen ein mystisches, morbides Erscheinungsbild verleiht und die eigentliche Materialität des Holzes verschleiert. Doch die natürliche Beschaffenheit des Holz tritt an einigen Stellen zum Vorschein und offenbart so die Spuren der Natur, die in dem Material innewohnen. Durch den Einsatz von verschlungenen natürlichen und geometrischen
Formen, durch Verdecken und Offenbaren und einer, den anderen beiden Künstlern ähnlichen intensiven, sensiblen Auseinandersetzung mit dem Material und Handwerk, schafft Bordeaux-Groult einen komplexen Dialog zwischen Material, Form und Raum. In einer dunklen Bildsprache führen sie dem Betrachter seine Vergänglichkeit, aber Gleichzeitig auch Rolle als Teil der Gesamtheit von Natur und der aus ihr entstandenen menschlichen Zivilisation vor Augen. Auch vor dieser raumgreifenden
Installation lädt eine von Elfgen und diesmal in Zusammenarbeit mit Bordeaux-Groult kunstvoll gefertigte Bank zur Kontemplation und Erfahrung des Selbst im Angesicht der Werke ein.

Text von Moritz Simon
Brunhilde Bordeaux-Groult
Text
Brunhilde Bordeaux-Groult works with darkly stained wood, from which she releases drawings in delicate subtractive carving processes. In parallel to this practice she layers and adds materials to create embroideries on different kinds of textiles. Her pictorial language oscillates between abstract and figurative qualities. Repeatedly, human outlines fizzle out into vegetal or crystalline structures. Often her works recall the concept of the 'Anima Mundi', a central idea to historical Romanticism's philosophy of nature. A crucial point of reference for her is the poet Novalis' notion that all living beings on earth sprung from the same source and together form a unified whole. She relates this figure of thought to the alchemistic teachings of transmutability, which are an equal focus of her studies. On a formal level in her work, Bordeaux-Groult negotiates between models of order on the one hand, and, on the other, the suggestion of fluid potentials which can perforate beyond seemingly fixed conditions. One group of reoccurring forms she employs are schematic – circles, octagons and shield-like forms, which historically emerged from the ambition to define totalities. The artist challenges these symbols of boundary-defined totality by invading them with her vegetal and crystalline drawings, the fluid and transgressive energy of which seems to strive beyond them. Some of these lively drawings almost seem to illustrate microbiological processes, some resemble lichen, a hybrid life form that consists of both algae and mushrooms and, due to its ability to survive in outer space, seems destined to cross even the boundaries between worlds. Brunhilde Bordeaux-Groult's work hauntingly asserts life's uncontainability and its ambiguous consequences: immense vigor as well as a fundamentally symbiotic constitution which unifies the fate of all living beings in fragile entanglements.
 – by Agnes Scherer
CV
1986 geboren/born in Clamart, France
2005 – 2015 Kunstakademie Düsseldorf
Einzelausstellungen / Solo Exhibitions
2015 Let's meet where you are, KM, Berlin
2014 Neha, Schloss Neersen, Willich
2014 Frau Zopf und Herr Locke, Rompone artspace, Köln (mit Dragutin Banic)
2013 allEin, KM, Berlin
Gruppenausstellungen / Group Exhibitions
2018 Nov Arcade Project, curated by Stephanie Rita Moeller, London, GB
2018 Windsor Park Hall Group Show curated by Matie von Papen, London, GB
Group Show bei Noah Klink Berlin DE
2017 five years changing & growing, KM, Berlin
2015 Mittagstisch, Ladybug House, San Francisco
2014 Memorandum, 118, Rue du Bac, Paris
2014 German Kleinformat, Kölnberg Kunstverein, Köln
2014 The Open Tents of Habima Fuchs, Krokus Gallery, Bratislava
2013 anders sagen, KM, Berlin
2013 BBK Forum, Düsseldorf 2011 Follow Up, PwC, Düsseldorf
2010 Dialogue, Franziskus-Kirche, Bratislawa
2010 Künstlerbücher, Kulturbahnhof Eller, Düsseldorf
2009 Stadtmuseum, Düsseldorf
Preise und Stipendien / Awards and Grants
2012 Residency Coco Collection, St Vincent de Tyrosse, France
2011 Residency Coco Collection, St Vincent de Tyrosse, France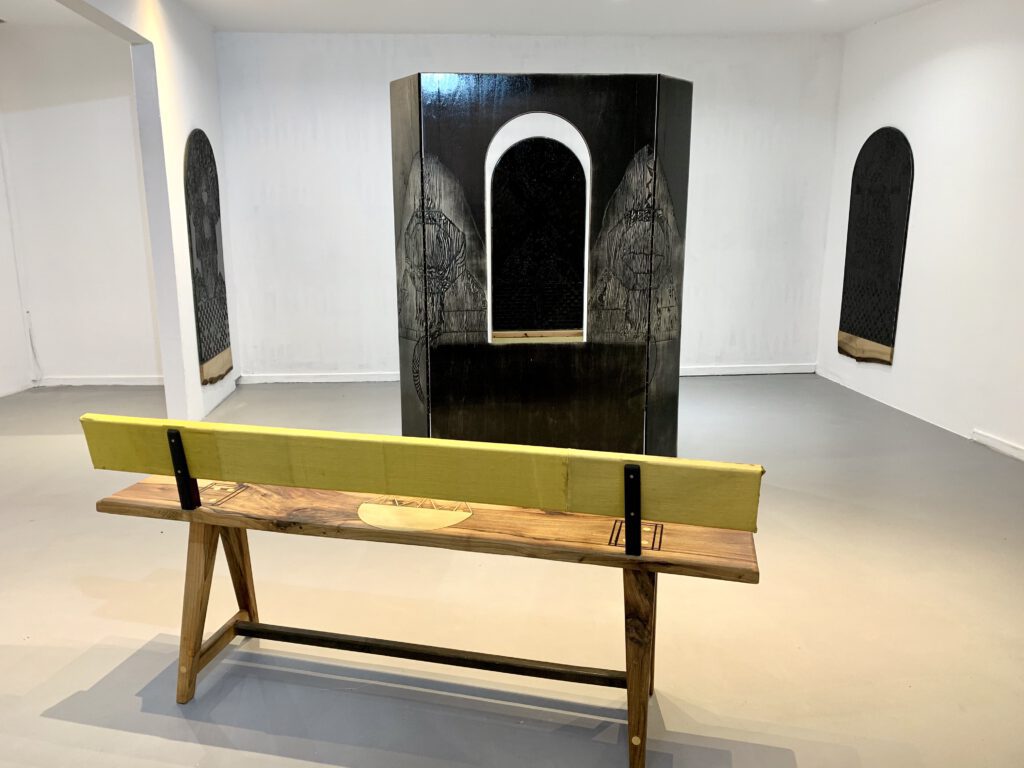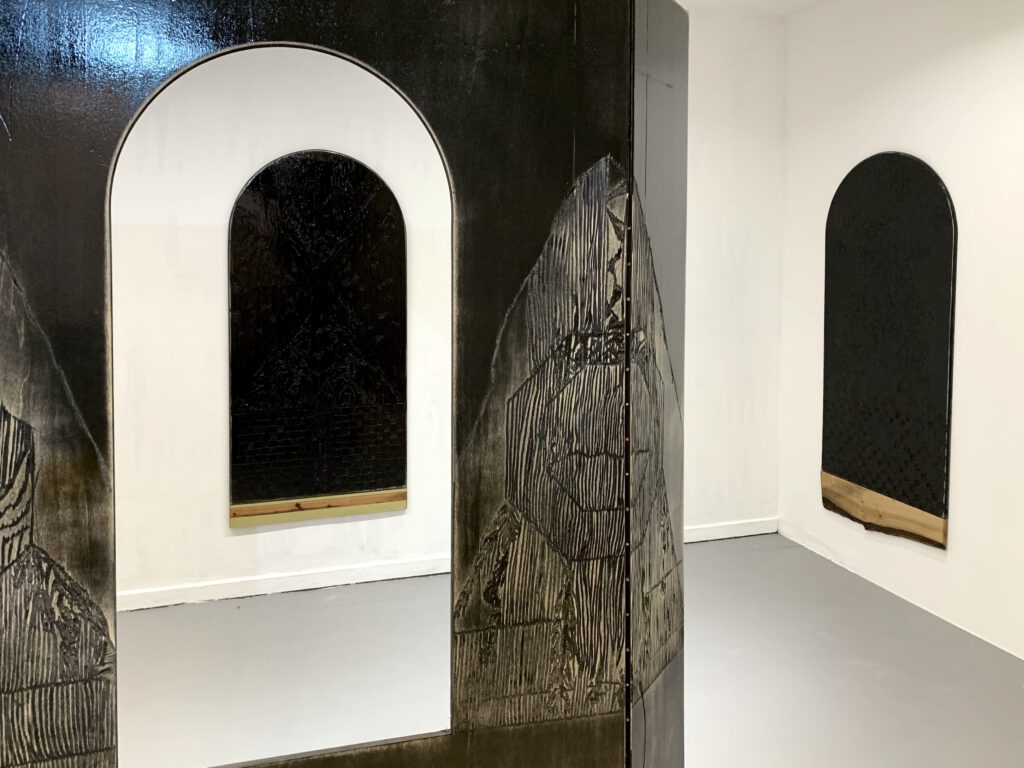 SPECIAL SUNDAY EVENTS:
DATES:
Sundays 9/13, 9/20, 9/27, 10/4, 10/11, 19/18, 10/25
11am (until approx. 1pm)
cost: 15€/p.p. per event
What you need:
Comfortable, moveable clothes and if you have your own yoga mat, please bring it (Corona safety measures). If you don't, write it into your registration.
Spaces are limited to 6 participants each date, so to join message us with the date you like to come.
*class can be held in German and/or English.