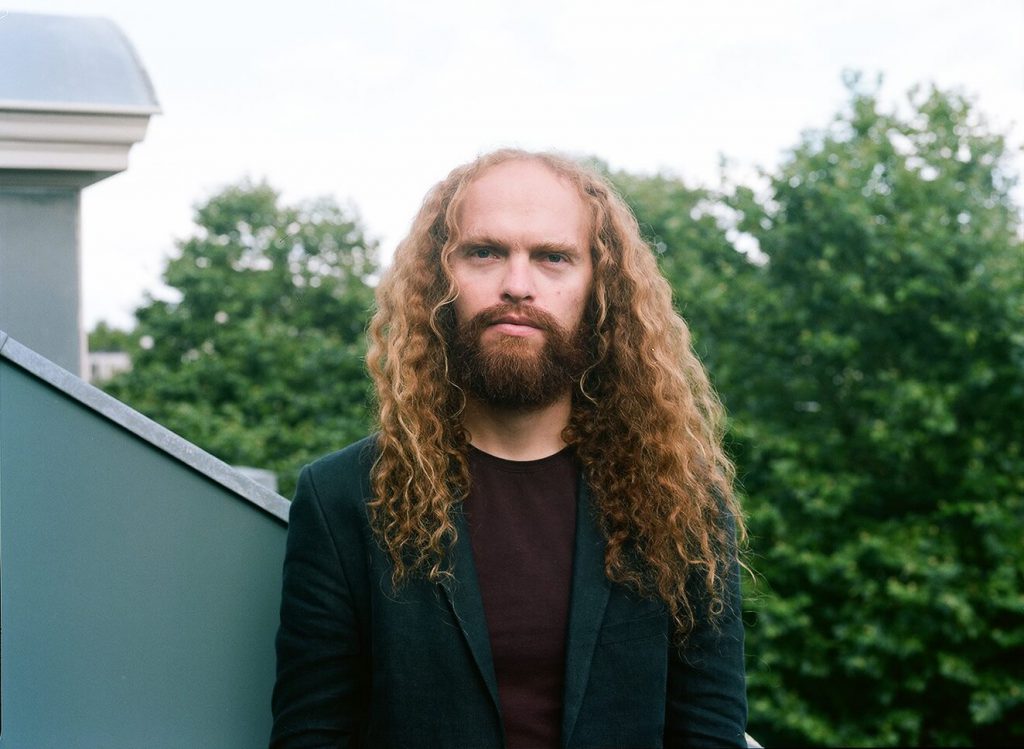 MAURICIO LIMON DE LEON
Mauricio Limon is presented by wildpalms in Germany and Galeria Hilario Galguera in Mexico. We have developed a strong tie with this great upcoming artist.
Mauricio is currently based in Paris after attending the Rijksakademie Van Beeldende Kunsten residency. With his work, Mauricio analyzes anthropoligical, political and social structures within society. To be able to extract and identify the structural characteristics, he works closely with members of selected groups and classes, e.g. through interviews, following and observing, as well as placing them in new environments. These processes and outcomes are being translated and depicted through various media, such as video, painting, drawing and lithography, at times, as well through performance.
image by Ohad Ben Shimon
Curriculum Vitae
CV
Mexico City, 1979. Lives and Works in Amsterdam, Netherlands
Education
BD in Visual Arts, Universidad Nacional Autónoma de México, Mexico DF
Residencies & Grants

2018 Casa Wabi Residency. Oaxaca, MX
2016 – 2017 Rijksakademie van beeldende kunsten, Residency program, Amsterdam, NL
2014 Victor Pinchuk Foundation / Future Generation Art Prize 2014, Kiev, UA
2011 Jovenes creadores – FONCA , MX
2010 Pollock-Krasner Foundation – Annual Grant, US
Solo Exhibitions
2019 Dientes Rotos (Broken Teeth). Museo Universitario del Chopo, Mexico City, MX
2019 Wrong Dress In Plumes Of Smoke, wildpalms Düsseldorf.
2019 Performing White Skin, wildpalms, Poppositions, Bussels, BE
2018 A set of non verbal fantasies. Ellen de Bruijne Projects. Amsterdam, NL
2017 The soup is delicious. A rose is rose is a rose, Rozanstraat 59. Amsterdam, NL
2017 Hilario Galguera Gallery, Mexico DF
2014 Museo de Arte Carrillo Gil, Mexico DF
2014 Hilario Galguera Gallery, Mexico DF
2012 Casa del Lago Juan José Arreola (UNAM) México DF
2012 Oaxaca Painters' Museum (MUPO), Mexico
2012 Hilario Galguera Gallery, ART COLOGNE – New positions
2011 Projex-Mtl, Montreal, Canada
2011 Vice Gallery, Mexico DF
2010 Projex-Mtl, Montreal, Canada
2008 Hilario Galguera Gallery, Mexico DF
2006 Trolebús Galeria, Mexico DF
2005 Arena Mexico, Mexico DF
2005 Arte Contemporáneo, Guadalajara, Mexico.
2004 Torre Latinoamericana, Mexico DF
Group Exhibitions (Selection)

2018 FIAC ART FAIR Paris
2018 #núcleo, Galería Hilario Galguera, MX
2017 Rijks OPEN, Rijksakademie, Amsterdam. NL
2016 Paradoks IDFA, Promise prohibited, Screening at Eye Museum, Amsterdam Rijks OPEN,
Rijksakademie, Amsterdam. NL
2016 Arte Para la Nación – Museo de la Secretaría de Hacienda y Crédito Público, MX
2016 Once (11) – Espacio Monitor, Caracas
2016 Books, wildpalms, Düsseldorf
2015 Los justos desconocidos (de todas maneras cago), El cuarto de máquinas, Mexico City
2015 Jardín botánico UNAM, Mexico DF
2015 Foto Museo Cuatro Caminos, Mexico DF
2014 21 Artist Shortlisted for the Future Generation Art Prize, Pinchuk Art Center, Kiev, Ukraine
2014 INDEX 4: Proposals for the era of simulation, Hilario Galguera Gallery, Mexico DF
2014 Rufino Tamayo XVI Painting Biennial, Mexico DF
2014 Casa del Lago, Mexico DF
2014 inSite/Casa Gallina, edition project, Mexico DF
2013 MARCO, Monterrey, Mexico
2013 Galeria Metropolitana UAM, Mexico DF
2013 Kunstmuseum Bonn, Germany
2013 Museo Universitario del Chopo, Mexico DF
2012 Bristol Biennial, Bristol, England
2012 Espacio M, Mexico DF
2011 Mycellium Ingenium, Mexico DF
2011 Museo de la Ciudad de México, Mexico DF
2011 MFA – Museum of Fine Arts, Boston
2011 La MaMA La Galleria, New York, USA
2011 Massachusetts Museum of Contemporary Art, North Adams, Massachusetts, USA
2010 San Francisco Art Institute, San Francisco, USA
2010 Projex-MTL Gallery, Montreal, Canada
2010 CA2, Centro de Arte Dos de Mayo. Madrid, Spain
2010 Museo de la Ciudad de México. Mexico DF
2009 Simposium Internacional de Teoría de Arte Contemporáneo, Sur, sur, sur sur…(SITAC VII), Mexico DF
VIBA 2009 ThisIsNotAGallery. Buenos Aires, Argentina
2009 Centro Cultural de Cali. Cali, Colombia
2009 Livraria/Café Gato Vadio Projecto Videolab, Porto, Portugal
2009 Museo de Arte Moderno, Mexico DF
2009 Projex-MTL Galerie. El libro de las letras, Montreal, Canada
2009 MUCA Roma, Mexico DF
2009 New Art Lab, Hong Kong, China
2009 Hilario Galguera Gallery, Leipzig, Germany
2008 Hilario Galguera Gallery, Mexico DF
2008 Mexican Cultural Institute, Washington D.C., USA
2008 Electrochoc Festival. Rhóne, Alpes, France
2008 Centre Pompidou, Paris, France
2008 Museo de Arte Moderno, Mexico DF
2008 Fortino di Sant Antonio, Bari, Italy
2008 Hilario Galguera Gallery, Mexico DF
2007 Casa Luis Barragán, Mexico DF
2007 35 Festival Internacional Cervantino, Guanajuato, Mexico
2007 Bizco Merolico Chorus, P74 Center and Gallery, Ljubljana (Slovenia)
2007 Musee d'art Contemporain du Val de Marne, Paris
2007 IVAM, Valencia, Spain
2007 EX –Teresa Arte Actual, Mexico DF
2006 Mexico D.U.M.B.O., Arts Center, Brooklyn, USA
2006 Museo de Arte Carrillo Gil, Mexico DF
2006 Espace Piano Noville, Geneve, Switzerland
2005 Isola Art Center, Milan, Italy
2005 Künsterhaus Bethanien, Berlin, Germany
2005 Curator's Office Micro Gallery, Washinton D.C., USA
2005 Centro de Arte Reina Sofia, Madrid, Spain
2005 Art&Idea, Mexico DF
2004 Ex-Teresa arte actual, Mexico DF
2004 Sala de Arte Público Siqueiros, Mexico DF
2004 Contemporary Art Blue Star Center, San Antonio, USA
2004 Revillagigedo 37, Mexico DF
2004 Museum of Natural History, Mexico DF
2003 Ex-Teresa arte actual, Mexico DF
2003 Museo de Historia Natural, Mexico DF
2003 Museo de Arte Carrillo Gil, Mexico DF
2002 Centro de la imagen, Mexico City, Mexico
Grants and Residencies
2018 Casa Wabi Residency. Oaxaca, MX
2015 – 2016 Rijksakademie Residency, Rijksakademie van beeldende kunsten, Netherlands
2014 Future Generation Art Prize, Victor Pinchuk Foundation
2011 Jóvenes creadores – FONCA Annual Grant
2010 Pollock-Krasner Foundation Annual Grant
2009 Pocket Utopia international
Acknowledgements
2005 Bienal de pintura Alfredo Zalce. Honorable mention
2002 Bienal de Yucatán. Honorable mention
X Bienal de Fotografía.Honorable mention
2001 Bienal de pintura de Tamaulipas. Honorable mention
Bienal Alfredo Zalce. Honorable mention
Projects as curator
2006-2007Museo Experimental El Eco, Monthly video shows
2006 Pictorial projects according with a construction work context, Mexico DF
2005 Coordination and work selection for Declaraciones, Curated by Guillermo Santamarina. Centro de Arte Reina Sofía, Madrid, ARCO 2005
2004 Curatorial collaboration with Joaquín Segura. Casa Frissac, Mexico DF
2003 MHN, 01/02/03, Site projects-Museum Of Natural History, Mexico DF
Publications (selection)
2013 Mesocosmos, Museo de Arte Contemporáneo de Monterrey (MARCO), Mexico
2013 Videonale 14, Festival for Contemporary Video Art. Bonn
2012 Carga útil 39. Contemporary artists at the Modern Art Museum, Mexico DF
2012 Trolebús 2005-2009. And a big fellow too. Mexico
2012 The Detour Book, Moleskine
2011 Dialéctica del paisaje urbano. Museo Mural Diego Rivera. La paz
2010 Draw. Museo de la Ciudad de México, Agua Blanca
2010 Fetiches Críticos, Residuos de la economía general. Centro de Arte 2 de Mayo (CA2M)
2009 South, south, south, south. Simposio Internacional de Teoría sobre Arte Contemporáneo, SITAC VII. Lunes negro
Collections
Fundación-Colección Cisneros, Mexico DF
Museo de Memoria y Tolerancia, Mexico DF
MUAC, Mexico DF
Graeme W Briggs, LARA/Asiaciti Trust
María Paz Gaviria Collection
Gilberto Borja Collection
Catalina Casa – Galeria Casas Riegner
Museo de Arte Contemporáneo de Monterrey, MARCO, Monterrey, Mexico
Museo de Arte Moderno, MAM, Mexico DF
selection of works
for more works and information contact:
info@wild-palms.com