KIMA
Embera for "union/love"
a duo show with
Karen Paulina Biswell &
Maria Amilbia Siagama Siagama
curated by Alexandra Meffert & Jorge Sanguino
officially part of düsseldorf photo+

May 13th – June 19th 2022
Opening hours during Düsseldorf Photo+ weekend:
Fri. May 13th 2022, 2pm – 8pm
Sat. May 14th 2022, noon – 8pm
Sun. May 15th 2022, noon – 6pm
Text: (EN)
Kima (Embera: Unity/Love) is a project of photography, drawing and video installation between Karen Paulina Biswell, one of the most reknown young artist from Colombia, and Maria Amilbia Siagama Siagama, the eldest woman of a family of the indigenous Embera community in the Colombian Andes. Since 2010, Karen has been working with this family, retrieving their territory and giving the community a voice through their own artistic practice of drawings celebrating nature's offerings and representing the Embera healing myths.
For the Embera-Chami conversations are rituals and they have particularly elevated this practice into an art, notably through the celebration of corn. This healing ritual revolves around the chanting of the Jaibana (shaman) which connects human thought to the pluralism of nature. It embodies a sacred conversation, the beating heart of a collective body. During the ritual, the most pressing issues are discussed collectively: the return of armed paramilitary militias, forced displacement, ecology, but also questions of family and intimate life.
This exhibition tells a story created on the richness of the Embera rituals to invite us to revisite our contemporary narratives in regard to nature, otherness & femininity.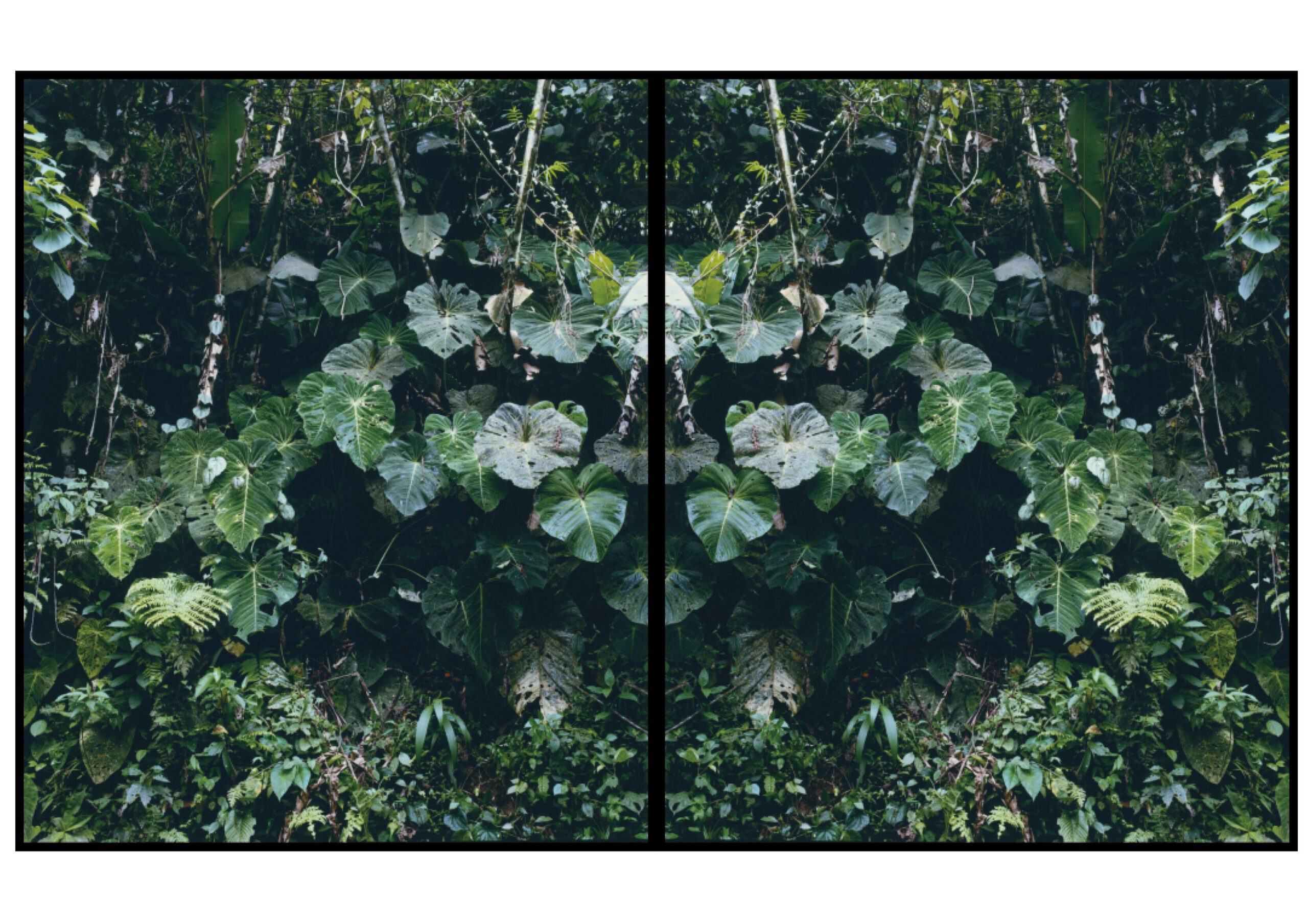 About Maria Amilbia Siagama Siagama:

María Amilbia is a woman of wisdom belonging to the Embera people. She holds the tradition of body painting with a natural ink made of the roots of Jagua (Kipira in Embera), which is being used in rituals, and as a form of communication. Her work brings together the necessary iconography to represent the visible and invisible universe. Her drawings made with ink and Jagua and are sacred forms that make up the vocabulary that nature uses to manifest itself through dreams, poetry and in biology. In her community, she celebrates the rite of birth. Her hands are in charge of bringing babies to this reality and in her way of seeing the world, midwifery is a major art.