MAGICAL OPERATIONS
Group Show w/
Spring cleaning. Inviting in new energies, the summer, the sun, the growing and blossoming plants. There are rituals in every culture, gods and goddesses, special animals and totems.
We are connecting our local traditions of celebrating the arrival of summer to get rid of the ghosts of winter, dark and negative energies and putting them into context with other international and indigenous rituals dealt with by artists in their works.
Opening June 2021 online and works will be viewable in the OUTSIDE, OPEN AIR SPACE of the gallery.
LAURISTON AVERY:
KAREN PAULINA BISWELL:
Series CARAYURU
The series Carayuru was shot using the discontinued FUJI INSTANT COLOR FILM FP-100C and Polaroid camera (turning them into collector`s items). The film produces photos of outstanding quality and was used for commercial purposes, including product photography.
Karen uses a mechanical camera and analog film, because it allows her to work in remotes areas, where electricity is scarcely, Therefore, she is not dependable of charging the battery or carrying a large set of chargers. Furthermore, humid climates have great impact on digital components, but for the mechanical ones, they enhance the photography producing fascinating light distortions.
Nonetheless, the use of the instant film goes beyond the technical limitations imposed by the Amazonas. The immediacy of the photography allowed Karen to interact with a complex environment. Not only for its ecological richness, but also the social one, by adapting herself to the shamanic practices and preparing her for the rituals. Using a different medium, will demand more attention, breaking the balance between her as observer and actor in a magic world.
We hope that you enjoy this beautiful series of one the most recognized contemporary colombian artists. (link artsy)
Want to learn more about polaroid and artists. We recommend to read The Polaroid Project At the Intersection of Art and Technology . Editors: William A. Ewing & Barbara P. Hitchcock.
FELIPE CASTELBLANCO
Nambi Rimai Comunicacion
Ñambi Rimai is an indigenous Media Collective operating in the Colombian Pan Amazon region, between the high Andes and the lower Amazon. This initiative emerged after a series of workshops and field work conducted by Felipe Castelblanco in 2018/2020 while working in close cooperation with the central government of the Inga Nation and Ambulante Colombia. The mission of the Media Collective is to support processes of self-governance, preservation of cultural, territorial control and communication all across the territories and beyond.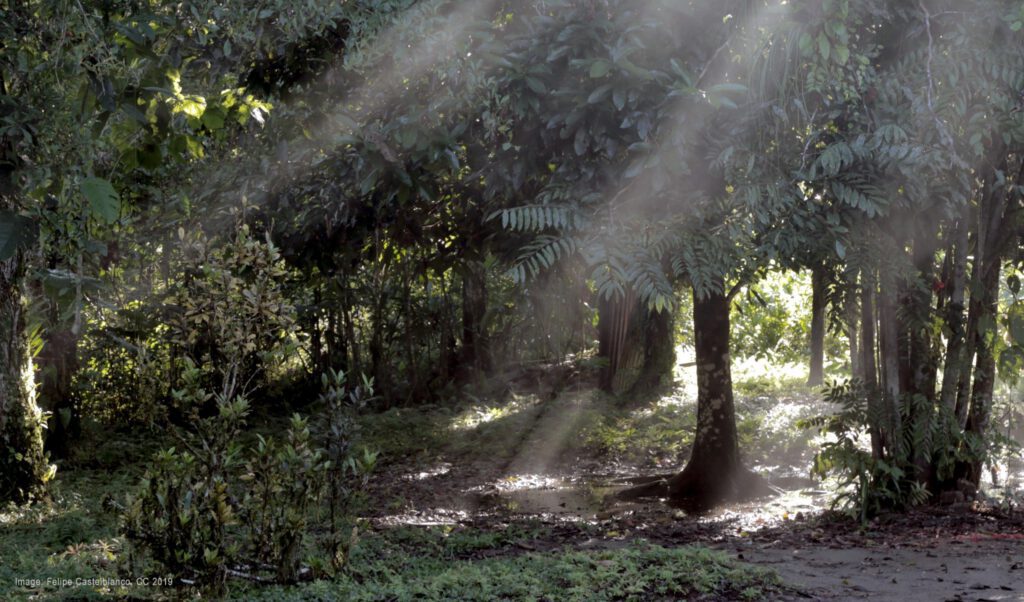 NIKA FONTAINE
Series INCOGNITO
MARCO MONTIEL-SOTO