PUERTO RESISTENCIA
Started May 2021
As wildpalms is a gallery with much focus on Latinamerica, we have been following not only artists and their practices, but closely what is happening in these countries. We want to bring awareness to the current devestating situation in Colombia, especially Cali.
We are proud that many of our artists and their colleagues have been putting much work, effort and their resources as artist into creating works that deal with this topic and have an impact.
This exhibition takes place online, on our website and social media.
Contributors (more to be added):
Miltos Manetas
Miltos created the NFT "Minga Indigena #1", an edition of 500, where all proceeds of Tezos will directly go to the Minga Indigenous community.
For this, Miltos uses Hic Et Nunc, an ecofriendly alternative to the now hyped crypto platforms, using Tezos as their currency.
DESCRIPTION:
This work is an #NFT to support the struggle of the indigenous people in Colombia. The image is the Wiphala, a square emblem representing some native peoples of the Andes that include today's Peru, Bolivia, Ecuador and parts of Argentina, Chile & Colombia. The music is the Himno de la Guardia Indígena by the Orquesta Filarmónica de Bogotá. All Tezos will go to the Minga Indígena through ÚKUBE, a DAO created to direct an endless river of resources towards the indigenous communities.
La Guardia Fuerza ft. Andrea Echeverry
Luis Carlos Echeverri
[smartslider3 slider="2″]
images of the "first line" by Luis Carlos Echeverri, taken in Cali, Colombia.
The "first line" are people, mostly young and extremely poor, who protect the protesters against the police violence. They are the poorest of the poorest, always in the shadow of an elitarian society. Now they are on the streets forming the resistance in the center of the city protestint against the government and supporting the other protesters.
They are unarmed, use what people give them for protection. Mothers come and cook for food for them. Luis Carlos Echeverri reported, that a guy in the first line gave his lunch brought to them by the community, to someone of the second line. he said: "I'm very happy that the people think about us. These days, while I am protesting, I have eaten better that at home".
Article by Jorge Sanguino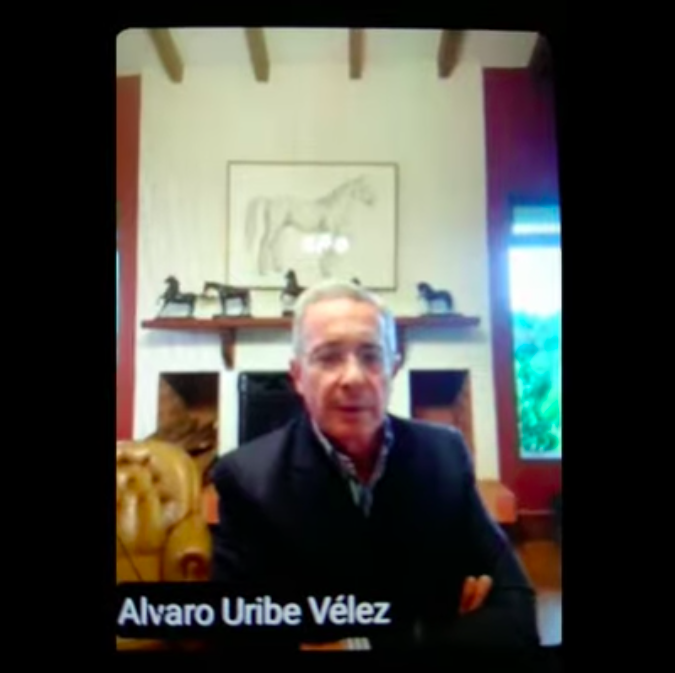 Published in Esfera Publica (5/7/2021):
Vicente, Vicente, Vicente… ai canot ier, plis… (Vicente, Vicente, Vicente I cannot hear, please)
Dedicado a Cali
La arrogancia es atrevida. El atrevimiento tiene costos. El señor Uribe estaba invitado ayer, cinco de Mayo por parte del Brademas Center, afiliado a la Universidad de New York, (NYU) a explicar su política de seguridad democrática en relación con el medio ambiente. El texto de invitación al webinar, tenía como título Colombia sostenible: políticas, planeta y seguridad democrática.