MARIO ASEF's "Diagram is a Trivial Machine"
is his artist project for the latest print edition of the ARTMargins magazine.
ARTMargins publishes scholarly articles and essays about contemporary art, media, architecture,
and critical theory, appears Triannual by the MIT Press.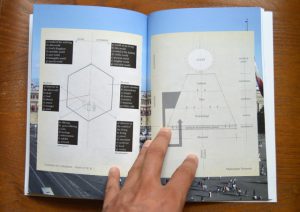 "Diagram is a Trivial Machine" is an artistic project aimed to understand how diagrams are related to knowledge.
Mario indicates that the diagram emerged almost at the same time as the birth of the machine.
Machine and diagrams are connected, because both lead towards the creation of narratives
that produce forms and aesthetics of sociocultural and political structure.
Knowledge about the world. Through his artistic approach to diagrams,
Mario produces an art space that can be introduced into the machinery of everyday life.