NIKA FONTAINE
wildpalms proudly represents Nika.
Her body of work is the result of a years long process, by which the artist researched pictorial expressions for meditative mind states, dreams and happiness. She has been collecting and reading texts on Tarot, Kabbalah, magic and inner consciousness.
Through applying different layers of glitter and acrylic on the stretched canvas, each work is a visual field that changes every second, accentuating different color pigments used and refracting the diverse color spectrum of light.
Curriculum Vitae
Born 14.01.1985 in Montreal, Canada
education
2013 Meisterschüler bei Werner Liebmann, Kunsthochschule Berlin Weissensee, Berlin.
2008-2012 Diplom Malerei, Kunsthochschule Berlin Weissensee, Berlin.
2006-2008 Painting and drawing, Concordia University, Montreal.
2003 Hair styling, Gandini Academie, Montreal
2001 Fashion design, Cégep Marie-Victorin, Montreal
Collections
Royal Bank of Canada
Deutsche Bank
Sammlung Ulrich Koestlin
Multiple private collections in Germany and North America
Grants and Prizes
2016 RBC Canadian Painting Competition
2014 Elsa Neumann Stipendium
2013 Macht Kunst, Deutsche Bank Kunsthalle
2008 DAAD, undergraduate bursary
2007 Millenium bursary Canadian government
2007 Member of Golden Key International Honor society
Selected Solo exhibitions
2017 (upcoming) Incognito, wildpalms, Düsseldorf
2017 (upcoming) Shirley's Temple, Shanghai
2016 Heimat, Joyce Yahouda gallery, Montreal
2016 Transcendental state of grace Wildpalms, Düsseldorf
2015 Nika Fontaine, Kohi Kultur Raum, Karlsruhe
2014 Goetter Glamor, Somos Art house, Berlin
2014 Fragile, After:six gallery, Moscow
2014 Fragile Preview, T-10, Berlin
2014 Pimp my ride to heaven, Deutsche Bank Kunsthalle, Berlin
2014 Comme un Flash, Le Livart, Montreal
2012 Mein Gott es glitzert, Expo, Berlin
2011 Le groupe des 12, succession de Jean-Paul Jérôme, Montreal
2010 Kosmikorganismus, Galerie 0, Berlin
2008 Nicolas Fontaine, Bureau de Post, Montreal
2007 MDM, Fund raising exhibition for Médecins du monde, Montreal
2004 Nicolas Fontaine, Georges Laoun, Montreal
2004 Nicolas Fontaine, Atom Heart, Montreal
Selected group exhibitions
2016 (upcoming) Kitschypedia, Berlin
2016 (upcoming) TransTime, Paris
2016 Wildpalms goes Miami, Wildpalms, Düsseldorf
2016 Trans Pashion, Valencia Festival, Valencia
2016 Marmaly Project, Berlin
2015 Ahoy, Wildpalms, Berlin
2015 Presenting Wildpalms, Wildpalms, Düsseldorf
2015 Berlin Bozen Connection, Studio Chrome 35, Bozen
2015 Private fair, Somos Art house, Praha
2014 FATAL, Künstlerhaus Bethanien, Berlin
2014 Nicht da/da, Moë, Vienna
2013 Sezzession, SEZ, Berlin (catalogue)
2013 Familienaufstellung, Uferhallen, Berlin
2013 Über der geistige in der Kunst, Posseidon Projekt, Berlin
2013 Comes in 6 Colors, Secondhome Projects , Berlin
2013 MachtKunst Teil 2, AlteMünze, Berlin
2013 Urbanfuse, getrud-Kolmar-Strasse 14, Berlin (catalogue)
2013 (duo) Aquanet, Rotes Rathaus, Berlin
2012 Ballungsraum, Kosmetiksalon Babette, Berlin
2012 Freitag der 13, Oranienplatz 17, Berlin (catalogue)
2012 Show of the week, Freie Museum, Berlin, DE
2012 La collection branchée de Mr. Tremblay, Maison de la culture Frontenac, Montreal
2011 Tarot, Blissland, Berlin (catalogue)
2010 Everybody learns from disaster, Villa Elisabeth, Berlin
2010 (duo) Xi Xie Nung Phönix Kälte, 56 Judith Auerstrasse, Berlin (catalogue)
2010 Enchanté, Econo museum, Montreal (catalogue)
2010 Accrochage, Kunstraum Richard Sorge, Berlin
2009 Residenz Berlin, Galerie Bongoût, Berlin
2009 Let's go est, Galerie E-105, Bonn (catalogue)
2009 Sublime Démesure, Musée d'art contemporain des Laurentides, Saint-Jérôme, CA
2008 Sublime Démesure, Centre national d'exposition, Jonquière, CA
2007 (duo), Municipal Galerie Brossard, Brossard, CA
selection of works
for more works and information contact:
info@wildpalms.com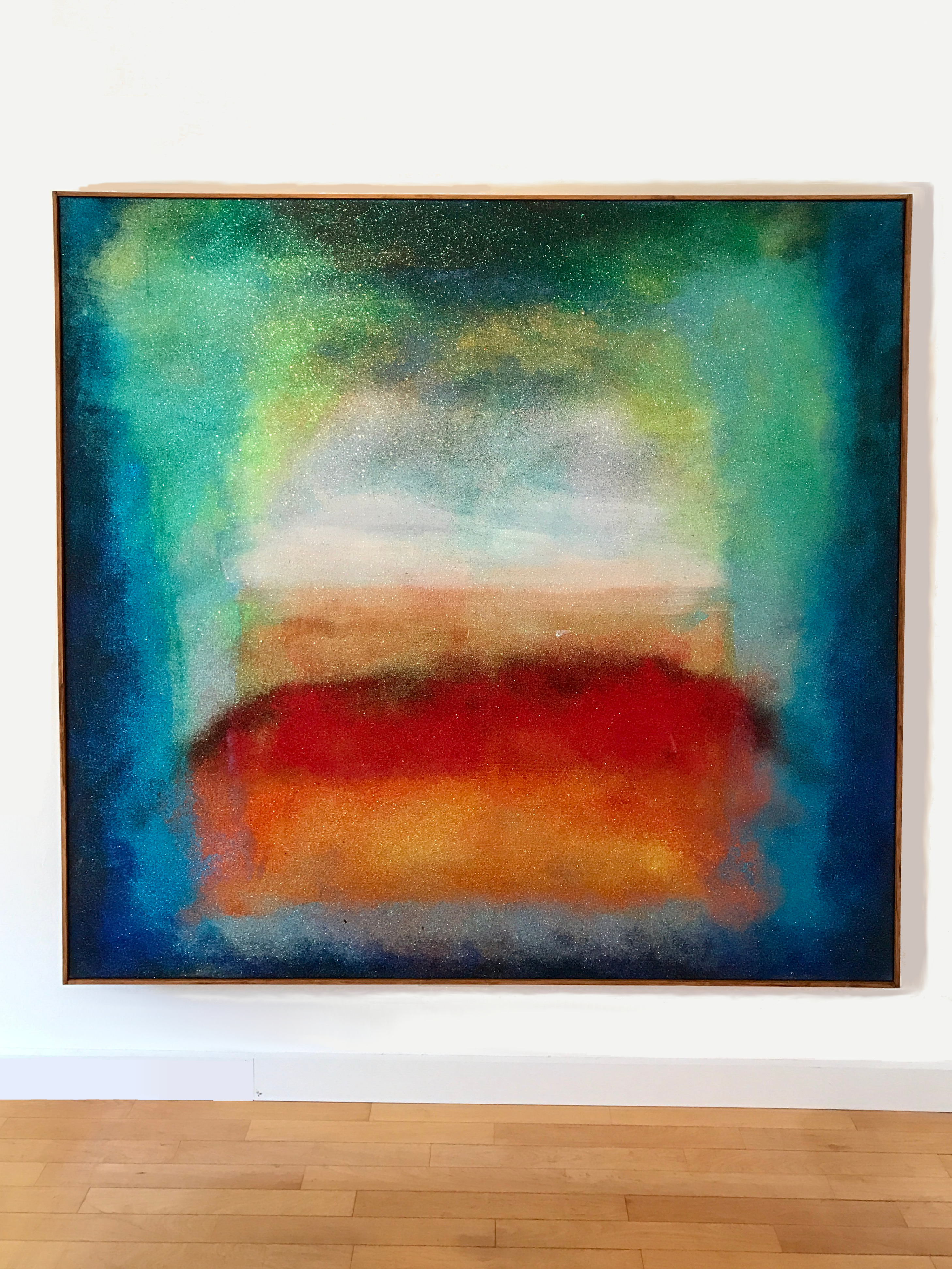 Lake Michigan, 170 x 170cm, 2016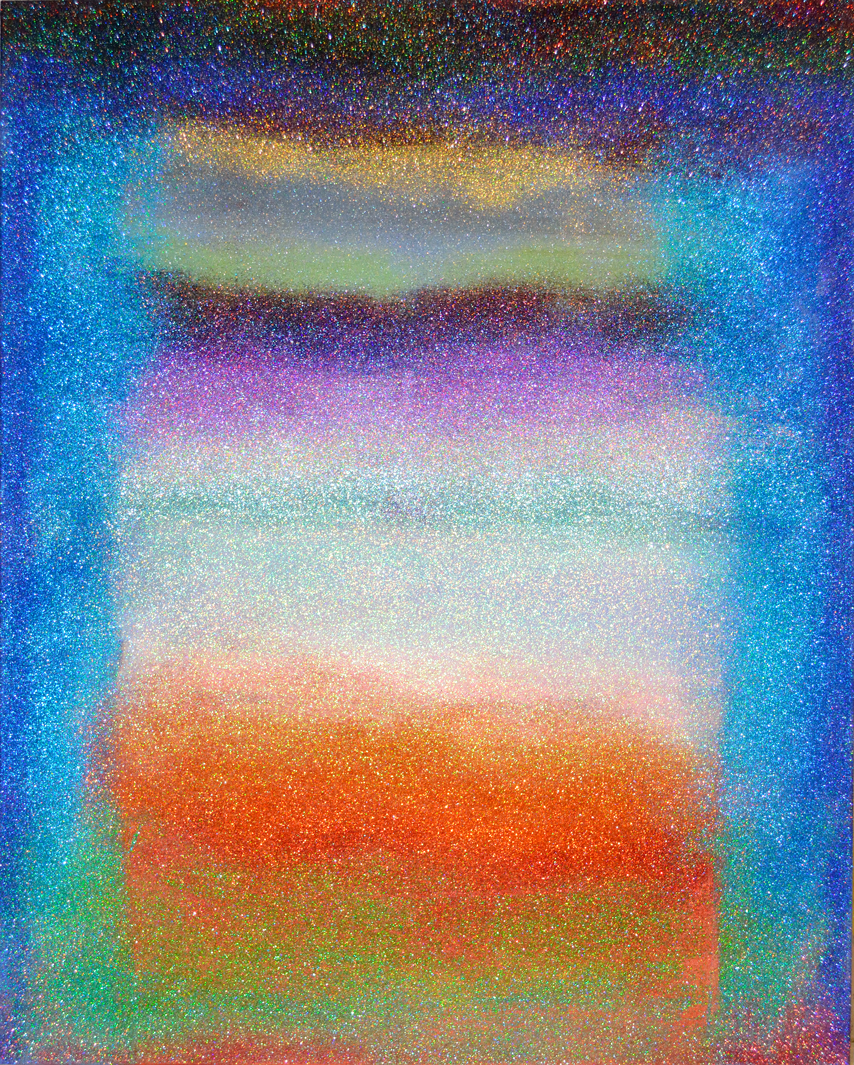 Varkiza, 170 x 170cm, 2016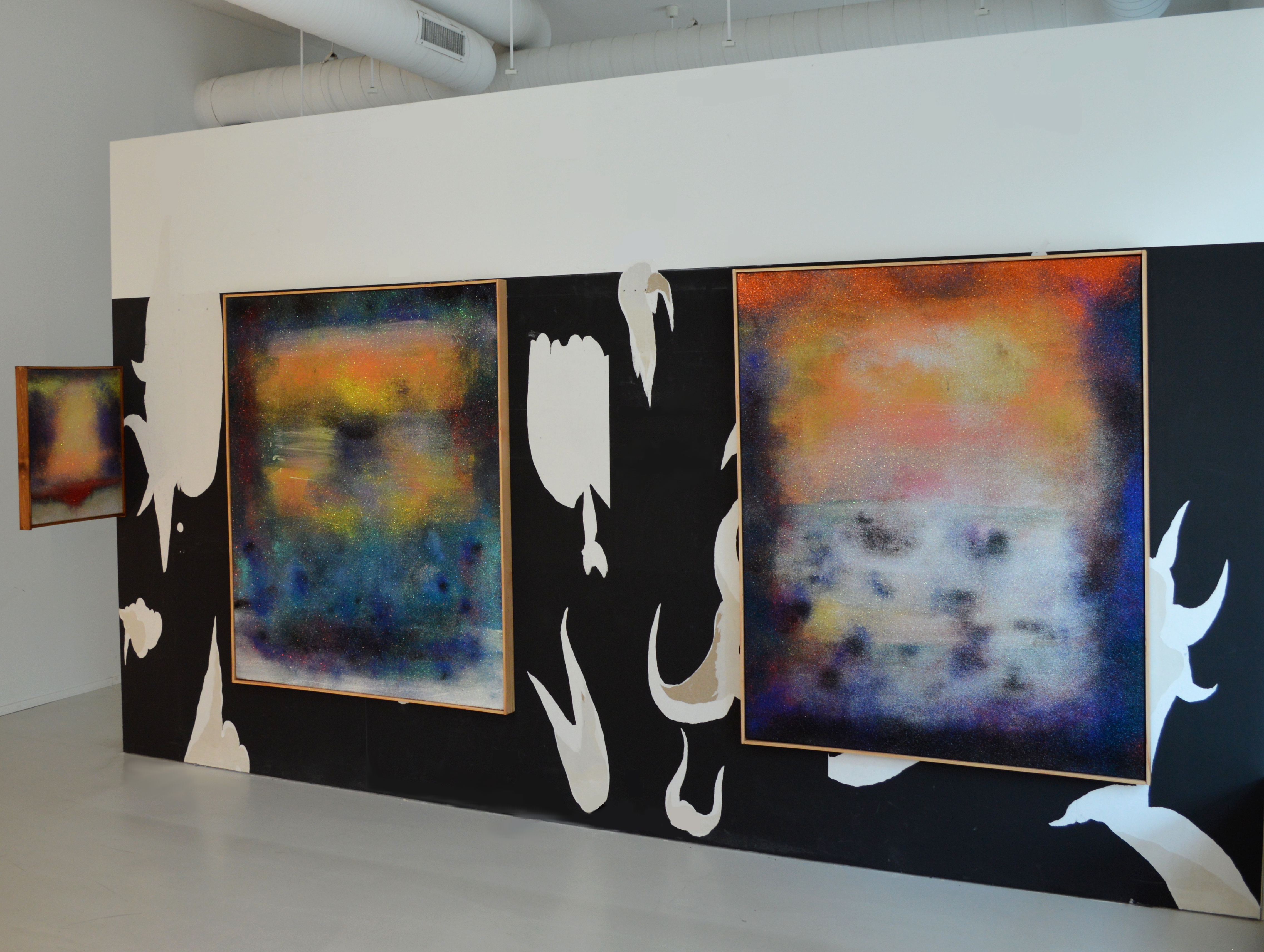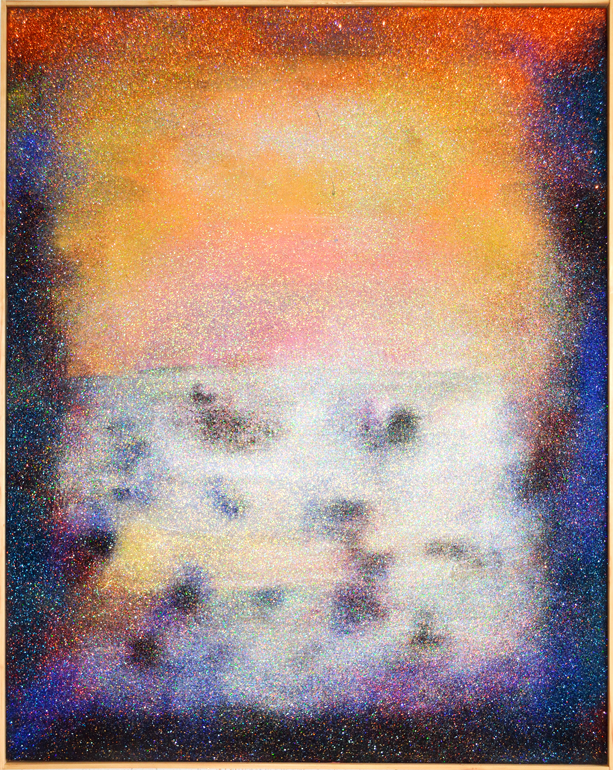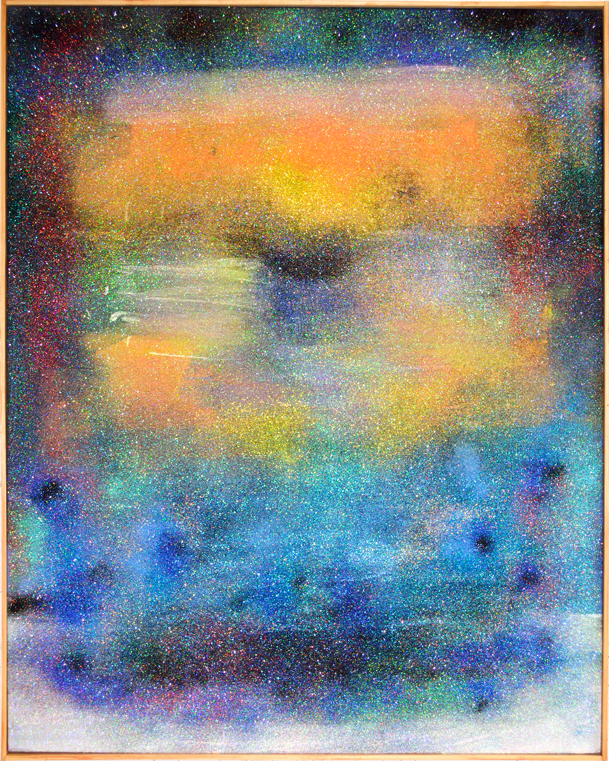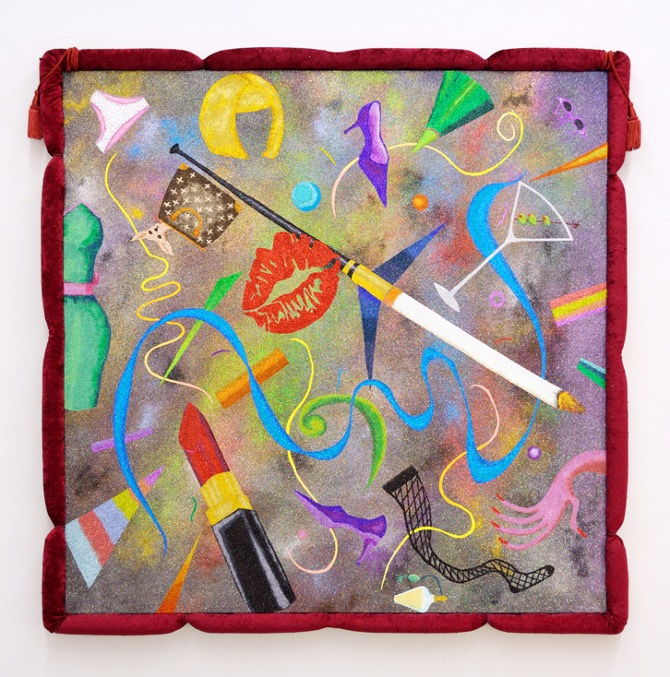 Femme Fatale, 200 x 200cm, 2014
Vitriol, 200 x 200cm, 2014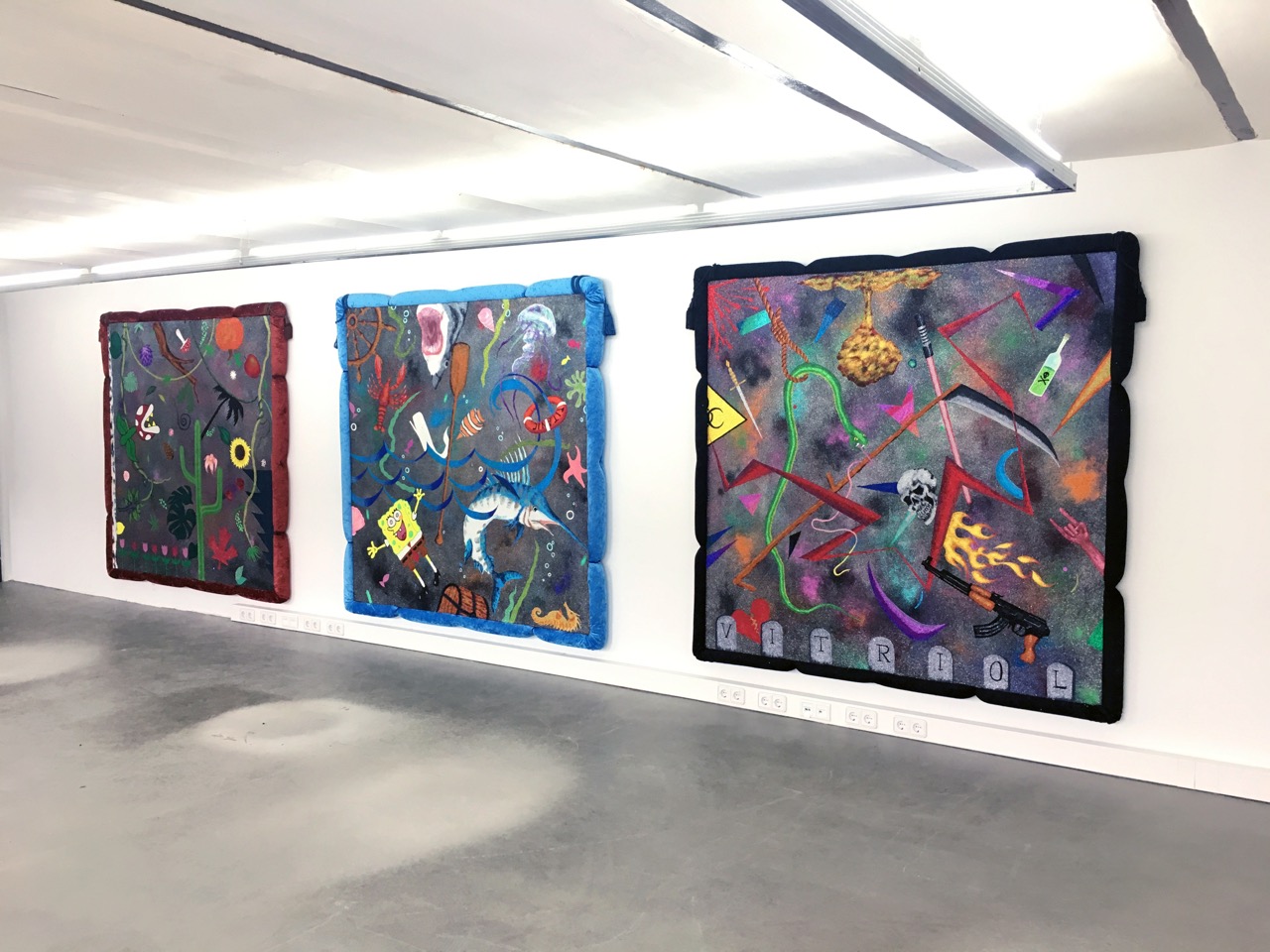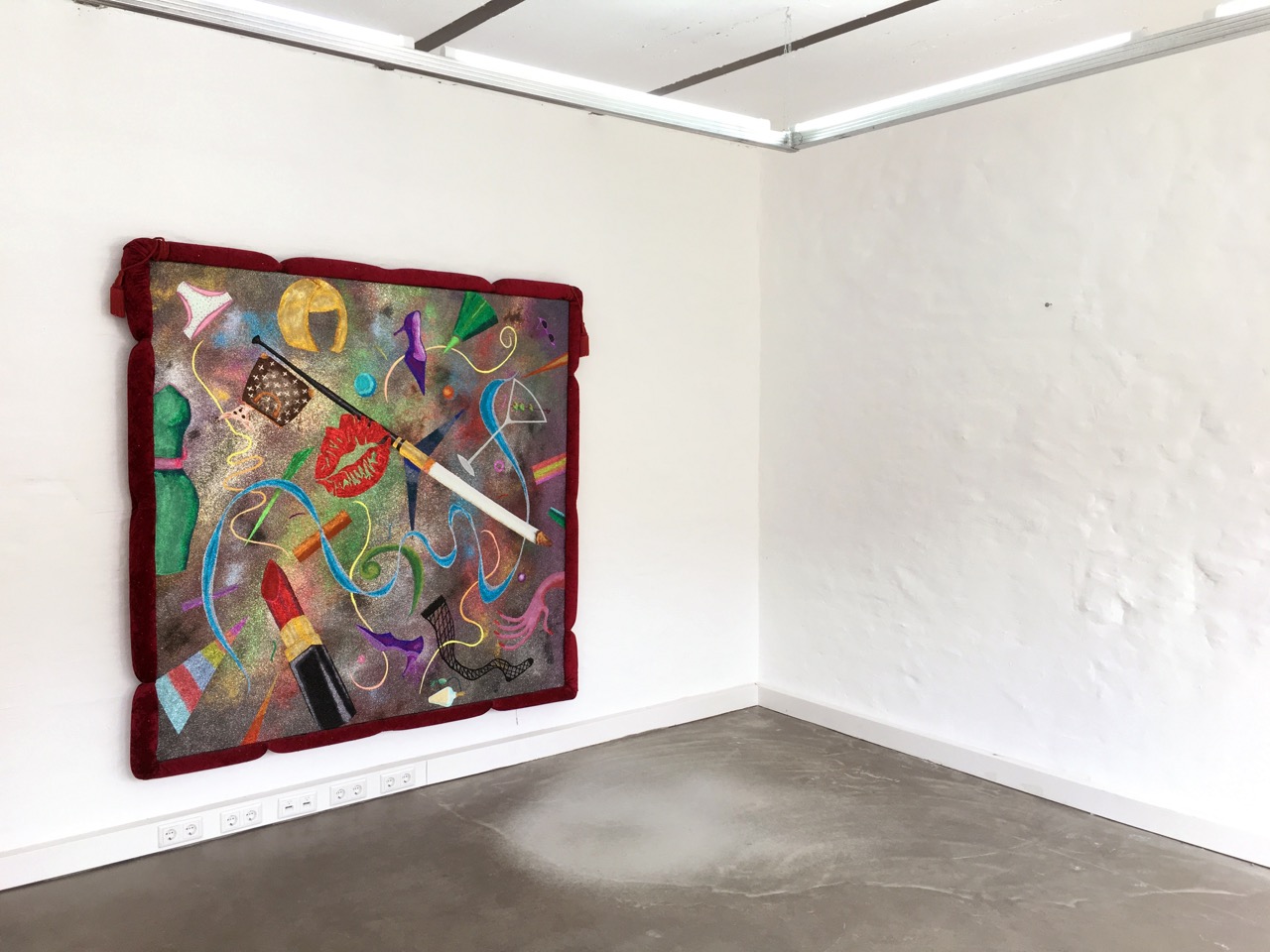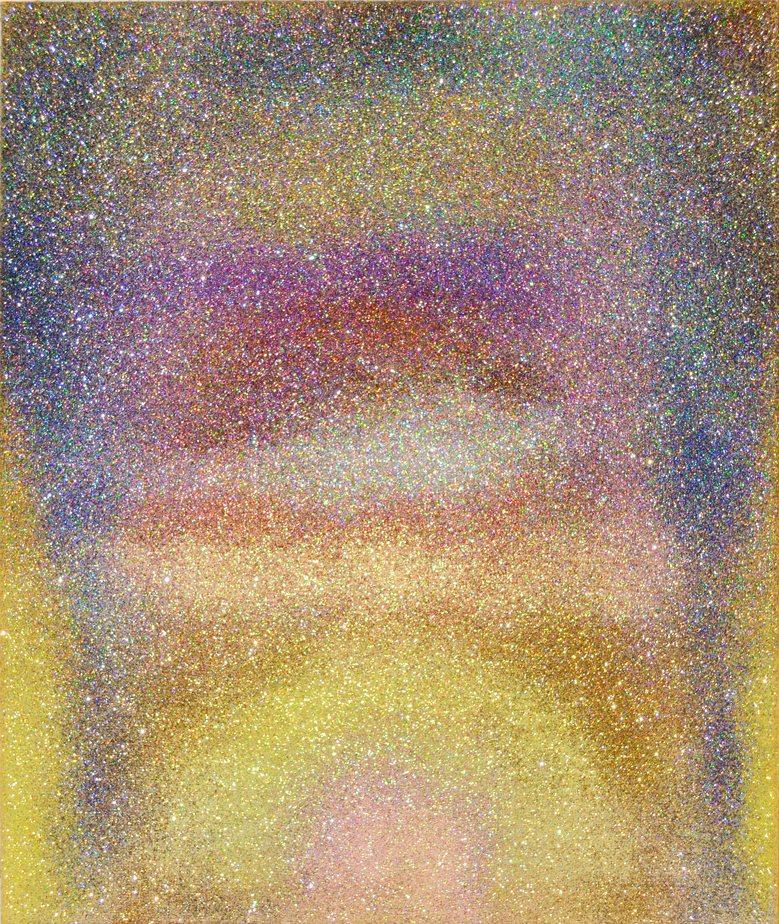 Vari, 50 x 60cm, 2016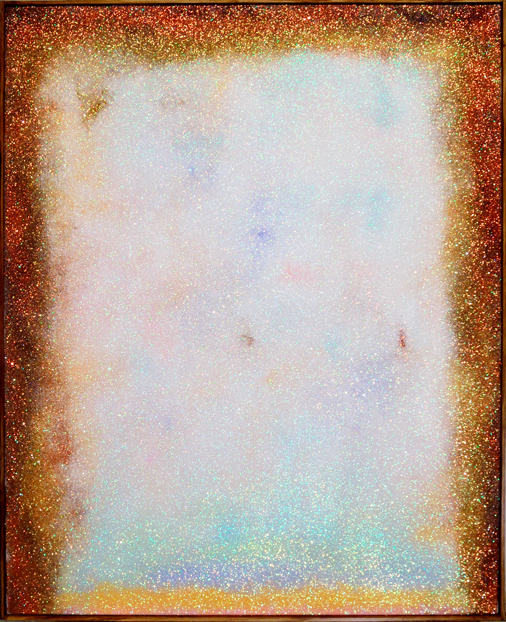 CC 19, 120 x 150cm, 2015