We are very proud to announce that
won an honourable second place at the RBC Painting Competition in Canada
for her work "Schnell schnell 17"!!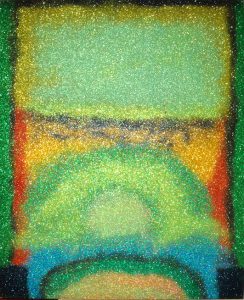 Initiated in 1999, the RBC Canadian Painting Competition counts as
the most relevant Art Prize for emerging artists in Canada.
We are excited about Nika's future and our upcoming projects together.
Nika is going to be part of the Royal Bank of Canada Collection and as part of the competition, she is being exhibited throughout Canada.
http://canadianart.ca/news/rbc-canadian-painting-competition-2016-winner/
Her next solo show in Canada, will be opening October 24th in Montreal.
Additionally, Nika will be part of the Trans Time group exhibition opening oening October 6th in Paris.
It is great how Nika is actively supporting to not only increase the general awareness of this scene, but also filters out its beauty and transfers it in a way that becomes relatable and approachable for outsiders.