INTERIORS
JASON DUVAL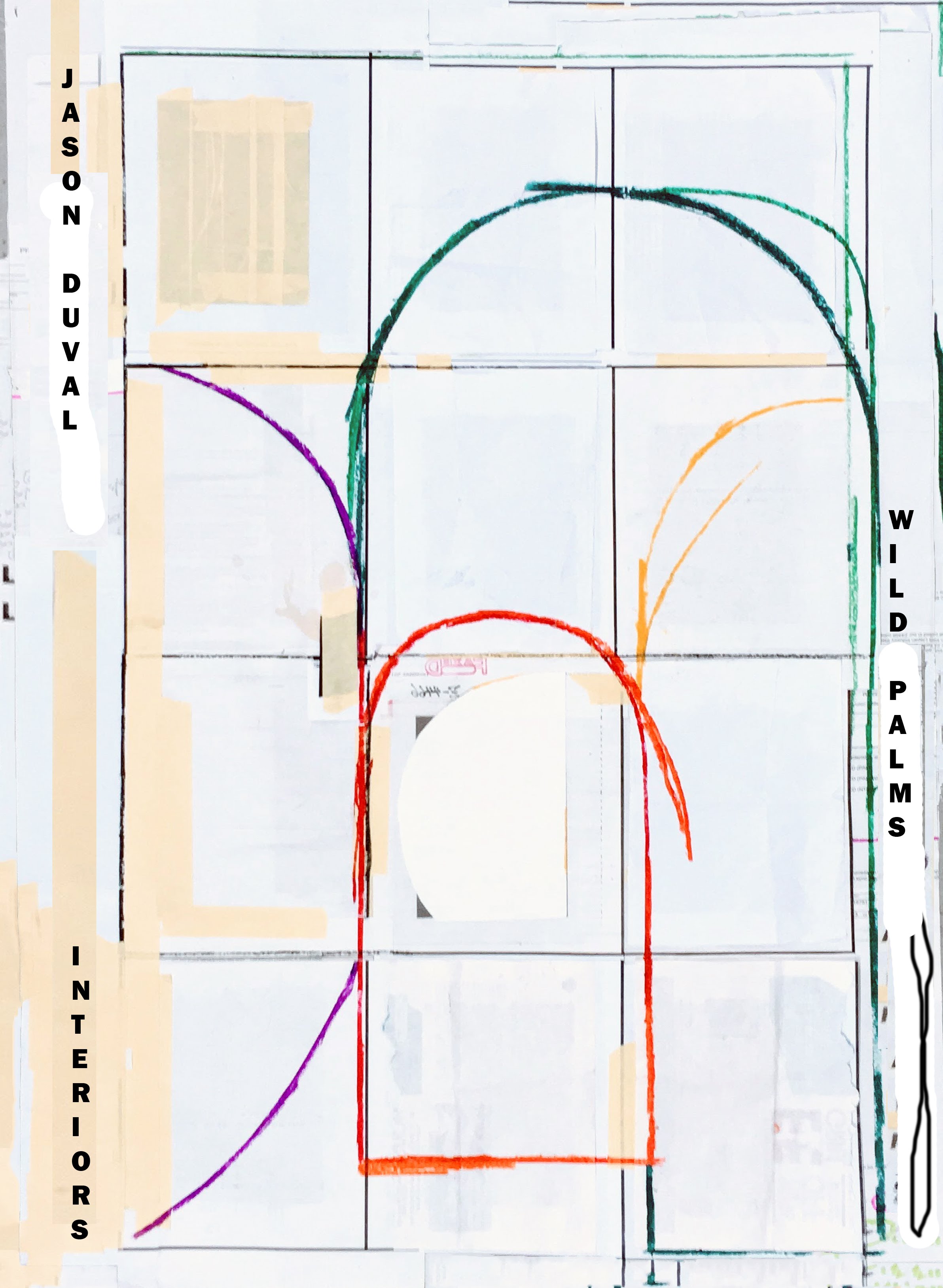 –
@ wildpalms Düsseldorf
Opening September 2018
The title Interiors refers to its succinct aspect (one word), at the same time manages to accommodate simultaneously two essential elements of the work: its emotional/conceptual content (its interiority – what an art word!) and its formal content (the structures and spaces which delineate every picture and contain its meaning).
Thought again of "Internal Architecture", which remains a fine title for a painting but feels clumsy for an exhibition; and "Internal Sounds", which creates too-specific an expectation in the reader's mind.
The notion of interiority is paramount. It is the leitmotif and overarching conceptual framework. All good paintings are conceptual. Duval's paintings are conceptual in the common sense. Primarily, they are tactile, sensual occasions for visuality and contemplation. Feeling, expression, emotion, intuition – these terms come closest to describing if not the effect, then the method and mode of making.
Furthermore, although notions of interiority are nowadays pervasive (think selfies, or just look out the window at all those people walking down the street who see only their phones) such notions exist as purely psychological descriptors, freed from emotional baggage.
Looking inward is now mostly escapism and has little to do with contemplation. Duval's understanding and usage of interiority is provocatively unfashionable – as his paintings are, which could be described as unassuming, not decorative, and devoid of irony.
They are neither easy nor shallow and they require your time.
Duval states his simple ambition, asserting that today is possible to make ambitious paintings: to continue the profound search for meaning and space in abstraction.